RAK sees surge in trade licence applications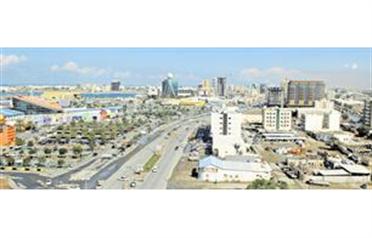 There has been a dramatic rise so far this year in the numbers of trade and business licence applications in Ras Al Khaimah, with the total in January and February at 3,804, according to a statement issued by the emirate's Economic Development Department.

This follows a 2.6 per cent rise in the number of licences issued in 2008 over the previous year. While 17,840 business and trade licences were issued in 2007, last year saw that number increase to 18,318, the department said.

New trade licences in 2008 totalled 9,162, while the number of new industrial licences was 314, and new professional licenses 8,842.

The statement also said January and February 2009 saw remarkable activity in the sphere, with a total of 3,804 licence applications being referred to the department, including 1,817 trade licences, 74 industrial licences and 1913 professional licences.

Hamad Rahmah Al Shamsi, the department's Deputy Director General, said the department issues licences for all business activities, as it is the body responsible for regulating economic activity in the emirate.

He said the department's attempt is to create the best climate in the emirate for economic prosperity and social stability through all-round development. It also aims to organise economic affairs through legislations in the interests of the economy.

The aim is the optimum use of human resources and financial capabilities to have an economy with diversified sources of income that supports sustainable development, Al Shamsi said.

Ras Al Khaimah has seen an economic boom over the last few years due to its government's efforts in the support of projects, attracting investments and giving the private sector a bigger role in various economic sectors, he said.

Meanwhile, the department is carrying out a two-week consumer protection campaign organised in co-ordiantion with the Ministry of Economy.

Ahmad Al Baloush, Director of Control and Consumer Protection at the RAK Economic Development Department, said the activity is aimed at increasing awareness among the public about various economic issues aiming at achieving security in the markets.
Follow Emirates 24|7 on Google News.