RBS may pay £5 billion for UK scheme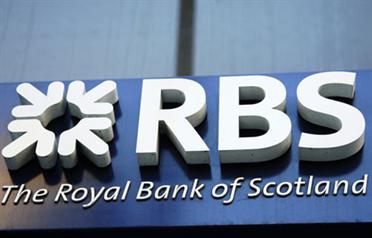 Royal Bank of Scotland may need to pay over £5 billion (Dh26bn) for a UK Government insurance scheme set to be unveiled next week that would cap losses on billions of pounds of toxic assets.

RBS, which is 70 per cent owned by the UK Government, is expected to put up to £200bn of assets into the scheme, which may charge a one-off fee of three per cent to four per cent, according to analysts' estimates. Other banks, notably Lloyds Banking Group and Barclays, also face hefty fees for insuring billions of pounds of assets.

Analysts estimate up to £500bn of assets could be put in the scheme, but say the more is put in the better it is for banks as it would significantly reduce their risk weighted assets and cap the amount of potential loss. That should benefit banks' capital ratios.

"The more assets that are ringfenced, the better, in our view," Jonathan Pierce, analyst at Credit Suisse, said in a note to clients.

The UK is hammering out the details of the scheme. It is likely banks will face the first 10 per cent of losses on assets, and the government will then absorb the bulk of any further losses.

The government wants the insurance scheme to give banks the confidence they need to reopen lending lines cut off by the credit crisis. Details on how much of any losses the banks will have to incur before the insurance kicks in and the fee levied for the insurance are expected to be unveiled by the end of this month.
Follow Emirates 24|7 on Google News.