Reformist Saudi Arabia to be among world's top 10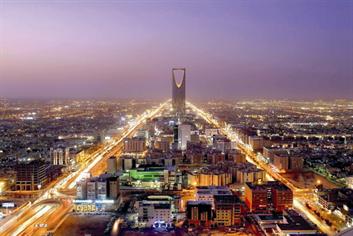 Saudi Arabia is currently among the World Bank's top 20 most business-friendly countries in the world. And the Kingdom, home to the world's largest proven oil reserves, pledges to be among the top 10 by next year.

For the second consecutive year, the World Bank's Ease of Doing Business report ranks Saudi Arabia as the best place to do business in the entire Middle East and Arab World, ahead of Bahrain, the UAE and Kuwait. It also ranks Saudi Arabia ahead of advanced economies such as Germany and Austria.

The World Bank recognised a number of recent reforms, which enabled Saudi Arabia to reach the top 20. Improvements to business and property registration procedures made it easier and less costly to start a business and register real estate deeds.

Protection of public company investors was enhanced with a series of new laws from the Capital Market Authority and the Ministry of Commerce and Industry. Port fees were cut by 50 per cent, making it more affordable to trade across borders. Also, strict deadlines were placed on bankruptcy procedures, helping to expedite court proceedings and better protect creditors.

According to Dr Awwad Al Awwad, Deputy Governor for Sagia's Investment Affairs, over the next 10 years, Saudi Arabia expects to attract up to $900 billion (Dh3.3 trillion) foreign direct investments in the energy, power, financial services and real estate sectors.

Al Awwad, who is also the President of the National Competitiveness Centre (NCC), told Emirates Business in an exclusive interview that actual investments in Saudi now runs at $24bn, a 12-fold increase compared to the figures five years ago. "These investments will further leapfrog to nearly $1trn by 2018," he said, adding Saudi Arabia is on track to achieving the goal of the 10 x 10 programme that is to put the Kingdom in the top 10 of the world's most competitive nations by 2010.

"As you know we have started from the 67th place four years ago and today we are now in the 16th. It seems like we are not going to stop," he said.

Saudi Arabia has historically been a closed, slow-growing economy. Between 1990 and 2002, Saudi GDP grew by only two per cent per year, and this slow growth was almost entirely driven by oil revenues. During the same period, the per capita GDP grew by only 0.2 per cent.

This weak economic performance, combined with a large population of 25 million growing at 2.6 per cent annually, led Saudi Arabia's leaders to diversify and liberalise the country's economy beginning in 2002.

Liberalisation was accelerated in 2005, with the launch of the national 10 x 10 programme. These reforms have helped Saudi Arabia improve its business environment, as reflected in the World Bank's ease of doing business ranking; the country has already risen from 67th in 2005 to 23rd in 2007 to 16th in 2008. It has been hailed by the World Bank as one of the world's top 10 reformers in 2006-07, and was granted membership to the World Trade Organisation in 2005.

While the boom continues to be unprecedented, some analysts worry that Saudi Arabia is opening itself up to the western world too much. But according to Al Awwad, the government today is already implementing a "great programme" to tackle all these issues and is also ensuring the security and safety of everyone.

"I do not really see this as an issue," he said. "People in general will feel that foreign investment as well as local investment is helping them to live better. It's about prosperity. Everyone would really want foreign investors because they would feel their added value."

He added: "To give you an example, three years ago we had only one insurance company and had people graduating from insurance institutes and having no jobs. Today I have licensed 30 insurance companies and 90 per cent of them are foreign companies. Now you can't find anyone without a job in the field of insurance – in fact they are choosy. So this is how we really respond to people. I am making them feel that foreign investment is really impacting on daily life. And in general we are doing a great job in tackling these security issues."

Currently, unemployment remains a big challenge in the country. The latest estimates put the jobless rate among Saudi nationals at about nine per cent. Although there are opportunities in the private sector, many Saudis still opt for more secure and better-remunerated employment in the public sector.

"This has been the culture not only in Saudi Arabia but also elsewhere in the GCC, which is really a big concern to us at Sagia in terms of national competitiveness," said Al-Awwad. "If the workforce chooses the public sector because the hours are less and there is job security even if you don't do a good job then that really is a big concern. We need to increase people's productivity."

"What we are doing right now is opening almost all the sectors to foreign investors and encouraging expansion to attract and train nationals," he added. "Today, for the first time in our history, there are some employees who receive one million Saudi riyals a month. Imagine if you are getting that. In general we see a hunger to attract good people and also to train them because of the prosperity of the private sector today. They are playing a major role in employment and creating jobs. But it takes some time."

The unemployment rate in Saudi is debatable, he added. "If there is a job available and you don't want to take it because it is not good for your culture or because the salary is small, we don't know if this is unemployment or what. We don't want to be harsh on our people or our youngsters but at the same time we also don't want to give a wrong impression that people are not finding jobs at all."

"There are jobs available, however, sometimes because of the culture or salary they don't take them. But this is changing in the Kingdom so you see some Saudi nationals working at McDonald's and climbing the ladder like anyone else," he said.

And should Saudis really start from humble beginnings? "I think they should," said Al Awwad. "They should work hard and earn promotion like anyone else."

The policy of Saudisation is also putting further pressure on an already tight workforce in the private sector. But now, he said the Ministry of Labour is relaxing this policy.

"It doesn't want to be an obstacle," he said. "The most important thing to us at Sagia is ensuring the prosperity of our people by creating more jobs. When a country is booming the economy itself creates jobs."

The labour issue, which has received a lot of adverse coverage, is also not yet addressed, is likely to divert labour away from the Kingdom, a recent study by JP Morgan revealed. The investment bank reported there is a need for the Saudi authorities to ensure better treatment of foreign workers.

"In general we are working to improve labour conditions," Al Awwad said. "The Ministry of Labour has introduced a very strict policy when it comes to that. It makes sure that everyone receives their salaries and lives in good conditions. It has a very good programme that others should apply as well. There are fewer complaints in the Kingdom than in other countries."
Follow Emirates 24|7 on Google News.