Remittances to Pakistan 'can double' to $15bn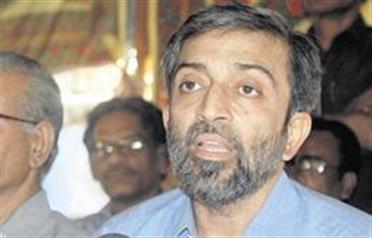 Remittances to Pakistan will double to $15 billion (Dh55bn) annually if the government removes the service charges imposed on these flows, a federal minister said in Dubai yesterday.

The Pakistan Government has been considering the abolition of these charges, said Dr Farooq Sattar, Federal Minister for Overseas Pakistanis.

Sattar urged Pakistanis living abroad to invest in their homeland. "If you (overseas Pakistanis) invest in the country, foreign investors will follow suit," he said at the 40th anniversary celebrations of the Chapal Group.

The ministry will create special investment zones where overseas Pakistanis can invest and establish manufacturing units, Sattar said. Overseas Pakistani investors would be attracted through incentives to invest in the housing and textile sectors in metropolitan cities such as Karachi and Lahore, he said.

Foreign investment fell to $5.19 billion in the financial year ended June 30, from a record $8.43bn, government data show. Standard Chartered bank said in a report that the Pakistani rupee, which plunged to a record low in October, may slide three per cent by year-end as the global economic slump reduces inflows of investment and remittances.

Remittances in first five months of the current financial year increased 15 per cent to $3bn. The country expects remittances will total more than $7bn by the end of current financial year.

Sattar said Pakistan has proposed an initiative to ensure the participation of overseas Pakistanis in the country's parliamentary process by giving them a means to vote in elections from their country of residence. Pakistanis living abroad have been playing a "pivotal role in the country's socio-economic development and they should have a voice in the democratic process, he added. Quotas in various housing schemes to be launched by the government would also be expanded to accommodate more overseas Pakistanis, he said.
Follow Emirates 24|7 on Google News.