Retaining staff is more cost-effective than replacing them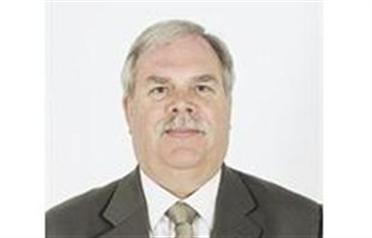 A comprehensive study on workforce engagement and retention trends reveals the urgency of adopting more effective employee retention programmes to attain both competitiveness and profitability in the regional markets.

The study, titled "Retaining Talent: Strategies to engage and retain professionals in the Middle East region," is conducted by Manpower Middle East, a subsidiary of employment services group Manpower,

It advocates the implementation of HR policies that encourage harmonious corporate relations and employee loyalty. Such policies have the potential to attract and retain the best talent, thus enhancing the ability of organisations to remain frontrunners in their respective industries.

The Manpower study shows that the current shortage of competent professionals in the Middle East is not a unique regional phenomenon, as up to 41 per cent of employers worldwide are struggling to fill job vacancies due to lack of suitable talent. Results also reveal that the replacement process could cost up to 1.5 times the salary of outgoing employees, thus making retention a more cost-effective and sustainable option.

In the current climate where many employers have chosen to restructure their workforces to remain profitable, identifying low cost, effective and meaningful retention strategies is critical as they promote a more sensible and productive approach to economising and boosting productivity. It is imperative that effective measures to retain people who display significant expertise and knowledge be adopted, as they form part of the major assets of a corporate entity," said Patrick Luby, Managing Director, Manpower Middle East.

"It should also be noted that numerous studies have dispelled the notion that salary is the sole motivation for good employees to continue their services. Other elements such as career advancement and optimal work environments also have significant influence yet do not necessarily involve excessive company investment. These have to be more closely explored as the loss of key personnel can negatively affect product and service quality and, consequently, customer satisfaction and revenues," added Luby.

According to Manpower's findings, better employment opportunities (79.4 per cent), career advancement (80.8 per cent), and improved work environment (45.9 per cent) are some of the top reasons for job mobility aside from increased pay, which is cited as the basis for 85 per cent of respondents to leave their current jobs. The study indicates that organisations offering benefits such as experiential opportunities, a clear career path, mobility options and travel and working conditions that balance work, personal and family growth are more likely to retain their pool of talent.

"Our study shows that companies that have deployed effective training, feedback, communication and career planning programmes are not only surviving but also thriving despite the current global economic conditions. This serves as a strong motivation for Manpower Middle East to further assist employers throughout the region in increasing the productivity and performance of their workforce," said Luby.
Follow Emirates 24|7 on Google News.