Rise in calls for protectionism sets off alarm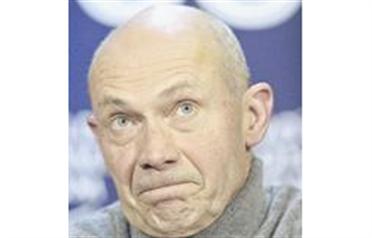 Fear of protectionism stalked the Davos meeting, with government and business leaders stressing the danger that the next phase of the economic crisis could be government policies that crimp trade.

Anger at job cuts resulting from the financial crisis and the use of public money in bailouts could lead governments into policies that favour national companies and close markets to foreign products.

Alarm was raised by a US Congress proposal that includes a "Buy American" provision barring the purchase of foreign steel for any publicly-funded infrastructure project.

In Davos, all leaders, including Chinese Premier Wen Jiabao, Russian counterpart Vladimir Putin, Britain's Gordon Brown and German Chancellor Angela Merkel, stressed their commitment to openness. "Trade protectionism serves no purpose as it will only worsen and prolong the crisis," said Wen, whose country is set to overtake Germany as the world's biggest exporter.

Kamal Nath, Indian Commerce Minister, said: "When countries run into crisis, the first response is 'let us be protectionist'.

"This is an initial response but an entirely incorrect response."

Nonetheless, there are already signs of voter anger at foreign competition, seen by many as the cause of job losses.

In Britain last week, a wildcat strike hit the country's third-largest oil refinery where workers walked out over the use of Italian and Portuguese contractors on a building project.

Gary Cohn, co-chief operating officer of investment bank Goldman Sachs, said the public money spent on banks and the car industry in the United States could lead to calls by voters to protect them from foreign competition.

Free trade proponents argue that an open global economy encourages competition, driving down prices. It also enables competitive national companies to grow by selling to foreign markets.

The one institution capable of acting as a bulwark against protectionism, the World Trade Organisation, has failed to persuade members to agree a new free-trade deal despite seven years of talks.

Leading ministers agreed that there was a "sound basis" for agreeing a new global free trade pact this year, but the complicated negotiations will face multiple obstacles.

WTO Director General Pascal Lamy warned that trade was "already a casualty" of the slowdown.

Governments are haunted by memories of the Great Depression of the 1930s when a trade war, characterised by high tariffs to block imports, exacerbated the economic problems of the times.

"In the crisis of the 1930s, protectionism delayed the way out of the crisis," said Mexican President Felipe Calderon.
Follow Emirates 24|7 on Google News.