Saudi Arabia economy to show 3% growth in 2010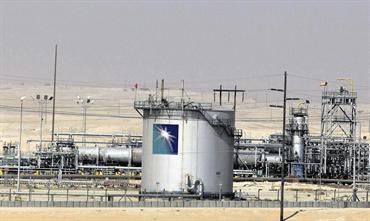 Saudi Arabia's economy, the largest in the Middle East, is expected to stage a strong recovery and grow by around three per cent in 2010 as the world's oil superpower is pushing ahead with a massive post-crisis stimulus plan.

Although it exceeded projected spending by nearly 15 per cent in 2009, the Gulf country approved another record budget for 2010 while it pursues plans to pump a staggering $400 billion (Dh1,469bn) into the domestic economy to keep it on track and mitigate the impact of the global financial distress, the Kuwait-based Global Investment House (GIH) said in a 50-page study on Saudi Arabia's economy.

GIH also expected the Kingdom's forecast budget deficit for 2010 to turn into a massive surplus because of an increase in oil prices and its crude output.

"Saudi Arabia's commitment to spur economic activity through counter-cyclical fiscal policy measures has been an invaluable support in maintaining growth in the economy. The Kingdom expansionary state spending programme with announcement for planned domestic spending of $400bn until 2014 and actual government expenditures exceeded by 15.8 per cent of its 2009 budgeted expenditure, indicates government's dedication to spur economic activity and encourage private investment," the study said.

"In the challenging global economic environment, Saudi Arabia successfully averted economic contraction with estimated real GDP growth of 0.15 per cent in 2009. We expect the economic expansion to continue and estimate Saudi economy to record GDP growth of three per cent in 2010."

GIH considered real GDP growth of 0.15 per cent in 2009 as good on the grounds there had been forecasts of a contraction and the economic expanded during 'times of worst global economic downturn since the Great Depression'.

What supports Riyadh's financial rescue programme is the sharp increase in its foreign assets and an average annual decline of around 5.1 per cent in the public debt over the past five years, standing at SR225bn (Dh220.3bn) at the end of 2009. This compares with more than SR660bn in 1999.

"Saudi Arabia's fiscal muscle can comfortably support the state led initiatives due to accumulated oil wealth, low public debt to GDP ratio and a 1.8 per cent increase in Sama's net foreign assets between July and November 2009 to reach SR1.4trn. Saudi Arabia's economy with enormous oil reserves and calculated exposure to the global financial markets seems to be more comfortably placed in weathering the global distress," the report said.

"Although the global economic recovery will have an important influence on Saudi economy, we believe the Kingdom's ambitious public spending commitment has already started showing positive results that could be further catalysed by active participation of the private sector.

"Our view is based on the expectation of continuing improvement in the global economy, higher oil demand, revival of investor confidence, and pick up in private consumption."

Turning to the budget, GIH said it expected the fiscal balance to turn into a surplus of SR108-254bn in the most likely and best case scenarios. In the worst case, the budget could record a deficit of around SR54bn, which is below the projected shortfall of SR70bn.
Keep up with the latest business news from the region with the Emirates Business 24|7 daily newsletter. To subscribe to the newsletter, please click here.
Follow Emirates 24|7 on Google News.