Saudi private sector to pick up strongly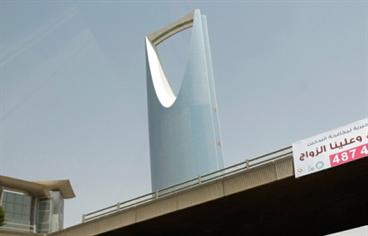 Saudi Arabia's private sector growth is expected to recover to 3.7 per cent in 2010, but will continue lingering below 4.7 per cent of 2008, prior to the global financial crisis, Credit Agricole's Saudi affiliate said.

The growth in the private sector – which hit a 14-year low of 2.5 per cent in 2009 – will be driven mainly by state spending and bank lending, Banque Saudi Fransi said in a report issued over the weekend.

Lending is expected to grow eight per cent this year, up from 2.1 per cent in 2009, but still down from a 27 per cent rise in 2008.

The report said the Saudi central bank is more likely to raise interest rates than lower them in 2010 in order to counter a possible surge in inflationary pressures.

The government has set spending at SR540 billion (Dh528bn) in 2010, up 13.7 per cent from projected state expenditures in 2009.
The private sector accounts for about 46 per cent of the kingdom's gross domestic product (GDP).

"The largest budget in Saudi history is designed to encourage private sector businesses to loosen their purse strings and urge banks, awash with liquidity, to jumpstart lending following a slow 2009," it said.

The global economic slowdown coupled with a drop in oil revenues slowed the Saudi economy to the verge of contraction in 2009, likely eking out growth of 0.15 per cent compared to 4.3 per cent in 2008.

Problems were further aggravated by multi-billion dollar debt defaults last year by some family-owned firms, which made banks more meticulous on lending and hurt profits after rapid lending growth over the previous six years.

As a result, unemployment among the native Saudi population more than doubled to 15.2 per cent in 2009 from 6.2 per cent a year earlier, the report's data showed.

"[The] expansion of the private sector is set to take a turn for the better along with credit expansion at Saudi banks... our view [is] that improvements in business activity will be gradual and cautious," Fransi said.

The bank expects Saudi GDP to grow 3.9 per cent in 2010.

Fransi expects banks "to loosen up on their reluctance toward lending to the public and private sectors, a barrier that choked the private sector during 2009".

"This year, banks will have little choice than to lend more as they emerge from a period of challenging revenues and an unfavourable low interest rate environment," Fransi said.

"The private sector's eagerness to invest and grow is intact, albeit at more cautious levels than 2008," it added.

Saudi banks do not face a shortage of liquidity, said Fransi, echoing comments by Saudi government officials.
Keep up with the latest business news from the region with the Emirates Business 24|7 daily newsletter. To subscribe to the newsletter, please click here.
Follow Emirates 24|7 on Google News.