Saudis upbeat about economy this year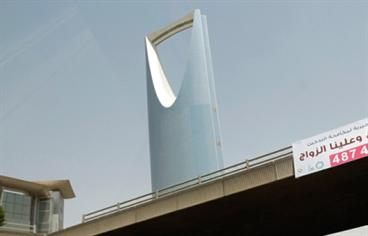 Saudi Arabia's economy will perform much better in 2010 than in the previous year mainly because of stronger oil prices although bank lending has remained tight, according to a new bank survey sent to Emirates Business yesterday.

Some of the 824 Saudi companies polled in the Banque Al Saudi Al Fransi confidence index (BSF Index) expected oil prices to climb above $85 this year and this would give a strong push to the domestic economy.

But many of them remained cautious about a resumption of normal bank lending activity while just below half of them said they would maintain a freeze on jobs.

"In view of their cautiously optimistic stance, companies remain vigilant about their hiring plans, the survey showed," BSF said.

"While none of the executives surveyed planned to lay off any of their staff in the next two quarters, 47.8 per cent of respondents said they would maintain a freeze on hiring, down from 53.3 per cent in the fourth-quarter survey. Job seekers can also take comfort in the growing number of companies that are planning to recruit employees in the next two quarters; some 38.7 per cent expect to boost hiring over the period, up from 29.8 per cent in the last survey."

The survey, conducted during January 15-23, showed overall business confidence notched up to 99.4 points in the first quarter of 2010, compared with 98.2 points in the fourth quarter of 2009.

"While sentiment is upbeat, the major hurdle standing before a full recovery in the Saudi economy is the bank lending situation, which business leaders polled believe has failed to improve in a marked way," it said.

It showed that a majority of the companies surveyed are frustrated by the lack of availability of bank credit; with 59 per cent of executives saying that the lending attitude of financial institutions falls short their expectations, down only slightly from 61.8 per cent in the fourth quarter of last year.

According to the survey, an overwhelming 89.9 per cent of respondents expect the Saudi economy would be in "better" or "much better" condition in the next two quarters, with half expressing the latter forecast. This is up from 76 per cent of respondents expressing the same view in the fourth quarter. None of the respondents in the survey anticipate the economic outlook would worsen.

More than two thirds of company executives were confident that their organisation's financial performance was set to improve in the next two quarters. A sizeable 69 per cent of businesses assume their companies' financial performance would be stronger, up from 53.7 per cent in the fourth quarter.

Another 30.7 per cent foresee steady performance in the next six months, while none expect their financial performance would weaken over the period.

About 69.3 per cent of respondents expect company revenues will grow in the coming two quarters, while 52.3 per cent of business executives are anticipating sales will rise.
Keep up with the latest business news from the region with the Emirates Business 24|7 daily newsletter. To subscribe to the newsletter, please click here.
Follow Emirates 24|7 on Google News.