Sharaf may freeze some projects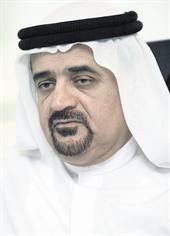 Sharaf Group, one of UAE's largest business conglomerates, is "reviewing" the list of projects that it will launch this year.

According to Sharafuddin Sharaf, Vice-Chairman of Sharaf Group, the company may freeze some of its projects that are not economically feasible due to the current economic climate.

"We are now monitoring the market," Sharaf told Emirates Business. "We are looking at the pipeline of projects that is coming to light this year. We may freeze projects, which are not feasible."

However, most of the projects would continue, he said. "We are not stopping projects that are already in the pipeline."

For one, Sharaf is continuing its cement projects despite forecast of cement surplus by next year. The group is currently building a Dh1 billion cement factory in Fujairah, which is slated to produce 2 million tonnes of cement per year.

Following the UAE's supply shortage – which was aggravated by the construction frenzy in Dubai that began in 2003 – significant public and private investments were channelled into increasing cement production capacity.

The largest expansions included Union Cement Company's tripling of production capacity to 4mta of clinker and 4.1mta of cement and Gulf Cement's increase in clinker production capacity to 3.6mta from 1.3mta.

It is further expected that an additional 5.4mta will be added to the existing 24.75mta capacity augmenting production to 30.15mta.

The largest of these additions will take place at the greenfield production factory of National Cement in Abu Dhabi – which will produce 2.5mta – of which Swiss Holcim owns 25 per cent and at the 1.6mta newly-built factory owned by Cemex. Another 0.6mta of additional supply will join production capacity, from Star Cement Factory in Abu Dhabi in 2009, while 2010 will witness an addition of 4.5mta by Arkan Building Materials followed by 2mta in 2011 by Sharaf Group Cement Factory in Fujairah.

Sharaf said the group will also continue to look for other investment opportunities and may focus on growing the retail side of the businesses. "We already have five Sharaf DG outlets, four in the UAE and one in Bahrain. If we get good locations in other emirates we may look at expanding," he said. "We have to continue to look for opportunities."

Yasser Sharaf Managing Director, Sharaf DG, had said earlier the group is expanding its retail network to Sharjah and Abu Dhabi and to Oman and Saudi Arabia in the GCC. The retail outlet will also open a 50,000-sqft electronics shop in Sharjah.
Follow Emirates 24|7 on Google News.