Shariah Capital and DMCC to boost funds to multibillion level fund plans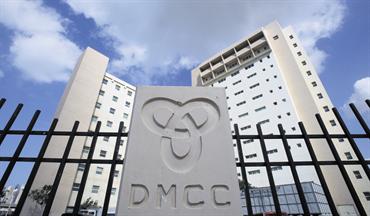 Connecticut-based Shariah Capital and Dubai Multi- Commodities Centre (DMCC) plan to boost assets under management in their specialised commodity funds to "multibillion" dollar level in three years from almost $260 million (Dh954.2m) now, senior officials said.

"Our plan is to make this a multibillion project within three years. We're now ready to raise funds," Eric Meyer, Chairman and Chief Executive of Shariah Capital, told Zawya Dow Jones in an interview.

DMCC, part of Dubai World, in a joint venture with Shariah Capital known as Dubai Shariah Asset Management (DSAM), launched a basket of four commodity-focused funds in 2008 and seeded the funds with $50m each. DSAM develops and manages Shariah-compliant investment funds focused on commodities.

The DSAM Kauthar Commodity Fund, an equally-weighted fund of funds comprised of the four single-strategy commodity-focused funds, had total assets under management of $259m as at January 31 this year, DMCC's Chairman Ahmed bin Sulayem said.

"We have a track record now. I don't see this trend stopping any time soon. We've got a very good position in our portfolios," said bin Sulayem.

The DSAM Kauthar Commodity fund of funds was up 41 per cent in 2009, with all single-strategy funds also in positive territory last year.

The Sharia Capital-DMCC joint venture is now in the process of partnering with banks and insurance companies in the Middle East, Europe and Malaysia to sell the funds, Meyer said, adding that the target is to secure 25 per cent of the assets from Saudi Arabia.

DMCC was set up in 2002 as a free-trade zone for gold and precious metals, pearls and coloured stones, steel and base metals, diamonds and other commodities.

The Dubai Multi-Commodities Centre, a state-owned tax-free business park, said it will have no problem paying the final instalment of a $200 million Islamic bond maturing in May.

The last outstanding payment is $20 million, the DMCC said in an e-mailed response to Bloomberg questions yesterday.

"We have got no issue meeting our obligations," said the business park, which seeks to attract commodities traders to take office space there.
Keep up with the latest business news from the region with the Emirates Business 24|7 daily newsletter. To subscribe to the newsletter, please click here.
Follow Emirates 24|7 on Google News.