Stability to return by H2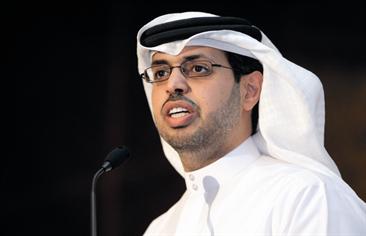 Key events such as the floatation of the $20 billion (Dh73.4bn) bond by the Dubai Government, expected lowering of interest rates and increasing liquidity should see "things bottoming out" in the summer, according to Hamad Buamin, Dubai Chamber Director-General.

"We could see stabilisation in the second half of 2009," Buamin told Emirates Business.

He pointed out that 2008 was an exceptional year and that though things would be slower this year, there will still be growth.

"The overall trade may fall by 10-15 per cent but things are not as bad as some had expected," said Buamin. "Yes, there is a slowdown in comparison to January of last year but it's much smaller that what everybody was expecting."

He said there are many factors that are responsible for slowdown in trade. "If we talk about reduction in the volume of trade, it is not related to just a slowdown in business," said Buamin.

"Remember there are many things at play. The reduction in volume of trade is also impacted by falling prices. Last year we were talking of inflation but now it's reversing. Moreover, demand is coming from the region and those markets are affected by oil prices. So any reduction in oil prices directly affects trade. And yes, then there is the slowdown," he added.

"However, the movements by the government have been very positive and we are seeing confidence coming back," he said. "There is a revival in market sentiment. I see interest rates coming down and money will find its way back to the market."

He said the real estate sector was supported. "Nearly 70 per cent of major companies that we have here are either government owned or semi-government and they will definitely take care of their own companies."

Buamin said the recent growth in this sector in the past was simply too high. "Growth in 2008 was too high. We grew at around 80 per cent in the first three quarters and I think then it fell in the last quarter but still we are higher than January of last year.

"We really didn't see downturn in terms of value of assets that were sold but we've definitely seen a reduction in speculation and that has its own positive affects on the market," he said, while talking about the property sector.
Follow Emirates 24|7 on Google News.