Staggering US job losses to speed economic rescue efforts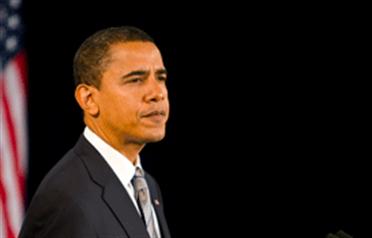 Another month of staggering job losses at the end of the worst year for employment since 1945 heightens the urgency for a massive stimulus effort to jolt the US economy out of recession, analysts say.
Friday's monthly Labor Department report showed US employers shed a massive 524,000 jobs in December, capping a yearly loss of 2.6 million, as a deepening recession pushed unemployment to a 16-year high of 7.2 per cent.
"It almost does feel like a panic and that panic feeds on itself," said Scott Brown, chief economist at the financial firm Raymond James & Associates.
"This should light a fire under lawmakers to act quicker and bolder. Hopefully the stimulus will prevent things from falling further."
President-elect Barack Obama is pressing lawmakers to enact a big stimulus expected to incorporate tax cuts of $300 billion and additional spending to boost the package possibly to $800 billion or more.
The top Democratic lawmakers in the new Congress agreed on the need for swift action.
"Our nation needs a bold economic recovery and reinvestment plan that will create American jobs and put our nation back on track to prosperity," House speaker Nancy Pelosi said.
Senate majority leader Harry Reid said lawmakers need to move quickly on a plan to revive the economy.
"If anyone needed more evidence of how urgently we must pass an economic recovery plan that creates jobs, invests in America and puts the middle class first, you need to look no further than today's staggering job-loss numbers," Reid said in a statement.
"Only by working together in a bipartisan fashion can we put Americans back to work and get our economy back on track."
Yet some Republicans have balked at a big spending effort in view of a ballooning budget deficit projected to hit $1.2 trillion this year even before any new stimulus.
Republican Senator Judd Gregg said Thursday lawmakers should "not unduly aggravate the long-term debt situation.".
Top Senate Republican Mitch McConnell earlier in the week warned against a "reckless rush" on a spending plan.
Obama said his transition team was making headway with lawmakers on a stimulus package.
Obama, who assumes the presidency January 20, said consultations with Congress and his transition team on his multibillion-dollar American Recovery and Reinvestment Plan has "made good progress."
The job losses over the course of 2008 were the most in a year since 1945, the Labor Department said in its monthly update. Of those, 1.9 million were lost in the past four months.
The Department also revised higher the number of job losses for the prior two months. The October figure was changed to show a loss of 423,000 jobs from 320,000 and November's data to a loss of 584,000 from 533,000.
The jobless rate, which is calculated on a separate household survey, climbed to 7.2 per cent from 6.8 per cent a month earlier, hitting the highest level since January 1993, the report showed.
The brutal acceleration of job losses suggests a vicious downward cycle for the world's biggest economy, analysts said.
The report, seen as perhaps the best indicator of economic momentum, "suggests that both the US economy and job market fell off a cliff" at the end of 2008, said Nariman Behravesh, chief economist at IHS Global Insight.
"The current pace of job losses means that the unemployment rate will rise into the 9.0 to 9.5 per cent range at a minimum before leveling off," Behravesh said.
John Ryding at RDQ Economics said the report "adds to the pressure to upsize the package" of economic stimulus being prepared by Obama.
The number of unemployed rose to 11.1 million in December, the data showed.
The figures come as the US economy is gripped by the worst recession in decades, which began in December 2007 after a collapse of a house bubble and massive financial sector losses that led to a credit crunch.
"This report has to add pressure on Congress to actually do something," said Joel Naroff at Naroff Economic ADvisors.
"While government spending alone cannot cure the massive economic woes, it is doubtful that the problems can be cured without enormous government action."
Follow Emirates 24|7 on Google News.