Standard & Poor's launches regional credit rating scale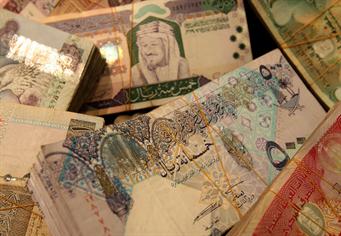 Standard & Poor's (S&P) yesterday launched a GCC regional credit rating scale to complement the developing regional debt markets and the development of the GCC Monetary Union. This is its second regional ratings scale after the Asean regional scale introduced in May 2009.

The agency started developing the scale early 2008 when local currency debt issuance was quite high. "We planned this prior to the Dubai World thing," Jan Willem Plantagie, Middle East Regional Manager at S&Ps.

The uptake is however expected to be slow initially due to a dearth of appetite to issue debts in local currencies. Debt issuance in the region peaked in 2008 to $27 billion (Dh99bn) but virtually no new ones were issued this year.

But Plantagie expects to publish its first rating under this scale over the next one to three months. Over the long term, Plantagie said there will be a resurgence in local currency issuance driven by large financing needs for infrastructure development, stronger competition for funds in the GCC, and government initiatives to stimulate local bond markets, such as those being undertaken in Saudi Arabia.

"The anticipated launch of the GCC monetary union is also expected to drive demand for regional scale ratings," he said. The scale, which features both long- and short-term ratings, will assign credit ratings on issuers domiciled in GCC countries or issuers that issue local currency debt in the GCC.

Criteria for assigning GCC scale ratings are the same from those used to arrive at global ratings. Its only major difference with a global rating is the scope because the GCC scale is meant to compare credit risks among GCC-related issuers and issuances, while global ratings are based on comparisons among issuers and issuances around the world.

GCC regional ratings are however not comparable to other S&P regional and national rating scales.

S&P currently has national scales for Mexico, Taiwan, Brazil, Canada, Kazakhstan, Russia, South Africa and Sweden.

Rob Richards, S&P's Managing Director and Criteria Officer, said regional scale ratings could be assigned to any GCC-domiciled issuer, including corporates, banks, insurance companies, and sovereigns, at their request, and would be identifiable by the prefix 'gc'.

Counterparties, intermediaries, and investors seeking an independent benchmark to compare credit quality and risk relative to other issuers and issuances within the Gulf are expected to find the scale useful.

"The criteria used by S&P to analyse business and financial risk are the same for both the regional and global rating scales," Richards said.

"However, while global scale ratings are assigned based on a comparison of credit risk among issuers and issuances located all over the world, the GCC regional scale will focus on comparing credit risk relative to Gulf issuers and issuances only."


Rating scales

As with S&P's global scale, unless the relevant sovereign has the highest possible rating on the regional scale, it is possible for certain issuers domiciles there to obtain a higher regional rating that of a sovereign.

If the sovereign has the highest possible rating on the GCC scale, that is 'gcAAA' for long-term debt of 'gcA-1+' for the short-term debt, it is not possible for a non-sovereign issuer to have a higher GCC regional rating than that of sovereign.

GCC scale ratings on non-sovereign issuers domiciles in a country whose global scale rating is changing could also be affected if the developments driving the change to the country's rating also influence the creditworthiness of such non-sovereign issuers.

In periods of extreme and widespread financial stress, most or even all regional scale ratings could decline with some credits being more affected than others. It is also possible that issuers with the highest GCC scale ratings could remain unchanged when the issuer's global scale ratings change.
Keep up with the latest business news from the region with the Emirates Business 24|7 daily newsletter. To subscribe to the newsletter, please click here.
Follow Emirates 24|7 on Google News.