'Survival still a major issue for companies this year'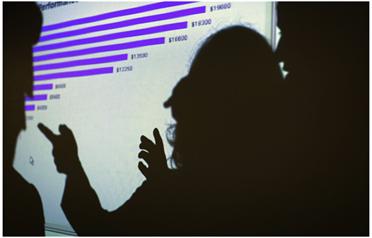 Corporate executives around the world are still nervous about recovery for this year and believe that survival is still an issue for them, according to a survey conducted internationally by Ernst & Young.

The survey includes 900 major companies worldwide. More than 50 executives of major corporations in Middle East and Africa took part in the study.

Ernst & Young's "Lessons From Change – Findings From The Market" revealed that 53 per cent of the companies agreed that surviving 2010 would still remain a challenge as compared to nearly three quarters who said they were focused on securing the survival of their present business twelve months ago.

However, the percentage looking to pursue new opportunities this year has also risen to 34 per cent from 19 per cent in January 2009. Companies focused on improving the performance of their current assets were down from 39 per cent to 27 per cent, and the proportion still restructuring their business also declined from 37 per cent to 27 per cent over the year.

Tariq Sadiq, Middle East Markets Leader, Ernst & Young Middle East, said: "The region has, in varying degrees, bucked the more extreme after-effects of the downturn. Organisations may be less worried about survival over the next 12 months, but the return to a healthy operating environment is still some way off.

"The overwhelming view is that most companies are still focused on securing the present, which means that companies are still at the early stages of responding to the current environment," he said.

Three-quarters of respondents said they believed that there were still major costs savings to be made in their organisation through improved efficiency.

A high proportion of companies (72 per cent) felt they needed to increase the flexibility of their operations through reducing fixed costs, particularly among support functions and improving productivity of the firm.

The next most popular response was optimising the markets they serve (64 per cent) via new market entry, new products or new channels, and through revitalising the business model (64 per cent) with new thinking around organisational structure, core competencies and new business collaborations. Respondents also believed that accelerating their decision making processes and execution (63 per cent) and strengthening their management talent (62 per cent) would be critical to improve their chances of success.

About 80 per cent look to growth despite problems with accessing capital

Exactly half of all businesses agreed that restricted access to capital will continue to constrain their growth prospects over the next year, yet a significant minority of respondents (30 per cent) said they intended to take an aggressive growth-oriented stance as the demand outlook in their markets is improving.

A further 49 per cent of corporate executives said that they intended to pursue growth opportunistically, as the prospects for recovery in their markets remain unclear.

The remaining fifth of companies said that their strategic focus will remain squarely on cost control until the market improves.
Keep up with the latest business news from the region with the Emirates Business 24|7 daily newsletter. To subscribe to the newsletter, please click here.
Follow Emirates 24|7 on Google News.