Suwaidi dismisses fears of subprime crisis in the UAE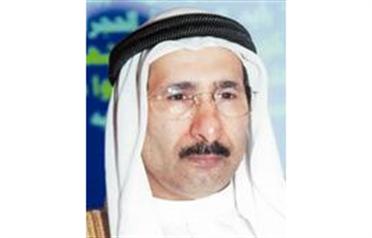 The UAE Central Bank has dismissed fears of a possible US-style subprime crisis in the Emirates, saying real estate mortgage loans by local banks had remained a fraction of the country's economy compared to the United States.

Central Bank Governor Sultan bin Nasser Al Suwaidi said the mortgage lending situation in the UAE can be best evaluated by comparing it to countries where the ratio of such loans had surpassed the GDP.

"Real estate mortgage loans have accounted for as high as 101 per cent of the GDP in the US and around 86.3 per cent in Britain," Suwaidi told UAE bankers at a meeting in Abu Dhabi.

"In the UAE, the ratio of mortgage loans extended by local banks was only 17.8 per cent of the GDP at the end of 2008."

His figures showed the UAE's 24 national banks and 28 foreign units had provided around Dh172.7 billion in real estate credits until the end of 2008, an increase of around Dh57bn since the start of last year. He said the loans remained below the banks' combined reserves of Dh180bn.

Suwaidi was apparently reacting to recent warnings by regional financial institutions about the spectre of a US-style subprime crisis in the UAE due to excessive mortgage lending by its banks during the oil boom.

But bankers believe such warnings are unrealistic on the grounds the UAE does not have a subprime market and unlike in the US, banks have not generally been involved in derivatives and other complicated instruments while all lenders and debts are known. "The situation here is quite different. All credits and debtors are well known and all loan activities are very well documented," a banker said.

In a recent study, the Kuwaiti-based Global Investment House said signs of a slowdown in the UAE real estate sector because of a credit squeeze have started to trigger fears about a subprime crisis following a surge in mortgage credits.

"The UAE banking sector has benefited from government infrastructure spending, driven by high oil prices, and diversification in the economy." GIH said.
Follow Emirates 24|7 on Google News.