Tamweel chief says merger in Q1 still possible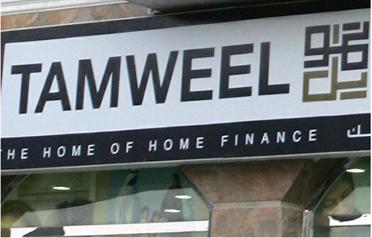 "From our side we see some progress," Sheikh Khaled bin Zayed Al Nayhan said yesterday.
Tamweel and Amlak have both been hit hard by the drop in property sector and shares in the two companies were suspended in 2007 and have not traded since.
The UAE government said in November 2008 it intended to merge the two firms and has been working on a plan to restructure them.
"At the same time we have concerns as it is taking too long. It [the merger] is vital for the economy ... Q1 is still possible," Sheikh Khaled said.
He said the new entity's existing capital was about  Dh3.5 billion ($953 million), adding: "The government could come up with another Dh1bn or Dh2bn. It depends on the government's appetite."
A state committee led by the economy minister has been reviewing the merger plans.
In October last year, the minister said the panel was recommending merging the two lenders into a single, Islamic bank early this year.
Sheikh Khaled said Tamweel's default rate was above three per cent. "It came down at the end of the year, but now it has come back slightly higher."
Follow Emirates 24|7 on Google News.
The planned merger between troubled Dubai Islamic mortgage companies Tamweel and Amlak is still possible in the first quarter as progress is being made, Tamweel's chairman said.