UAE Central Bank to regulate hot money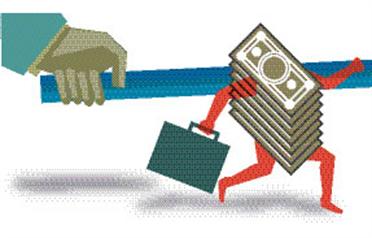 The UAE Central Bank plans to regulate the movement of hot money in the country after the quick exodus of such funds rocked the banking system and stock markets.

Governor Sultan bin Nasser Al Suwaidi said the introduction of regulations would require assistance from a number of authorities. "There are several windows for the movement of hot money, especially through the banking system, stock markets and insurance services," he said. "We alone cannot regulate the movement of hot money. We need the co-operation of authorities like the Emirates Securities and Commodities Authority and insurance bodies."

Al Suwaidi said the country needed a regulated free market policy rather than a completely free market. "We have seen countries around the world that operate a free market policy introduce regulations to control and organise services. For example, "Canada prevents funds from liquidating stocks for six months starting from the date they purchase the stocks. Such rules curb the negative effects of hot money".

Al Suwaidi said the Central Bank will strictly implement its decision to restrict the growth of banks' loan books by 10 per cent this year. "The 10 per cent growth cap will be enforced until further notice. This is part of our measures to handle the impact of the financial crisis."

He said he expected the actions taken by the Central Bank and the UAE Government would ease the liquidity shortage in the country and reduce interbank interest rates during the next few months.

"Some banks exceeded the 10 per cent growth in their loan books during the past three months and this indicates that credit is returning to the banking system."

Al Suwaidi did not rule out the injection of more liquidity. "We are monitoring the situation and we will intervene if there is a need."

He highlighted the need to reform the economy in the light of the effects of the global meltdown.

"We saw deep corrections in stock and property markets and we expect the real estate sector to face more corrections. However, such corrections have a positive impact because they will reduce the cost of projects and thus increase the competitiveness of doing business in the country. The corrections will also reduce inflation rates."

Al Suwaidi was speaking on the sidelines of the official inauguration of Ajman Bank.
Follow Emirates 24|7 on Google News.