UAE economy enters 2010 with heightened sense of confidence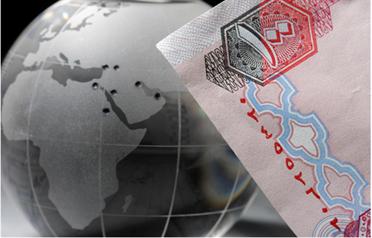 A year after the onset of the global crisis, an increasing number of companies in the country are exuding a heightened sense of confidence towards the economy and are more optimistic about the future, according to an Emirates Business economic outlook survey.

Contrary to some global economists who are predicting a W-shaped recovery, 64 per cent of the respondents from the 25 companies surveyed by this paper believe the long-term prospects of the economy look bright, with government, health, education and utility sectors leading the charge in 2010.

"We remain confident about the long-term outlook for the UAE and the Gulf financial sector as the benefits of regulatory intervention and monetary policy are felt across the banking industry and further ease liquidity constraints," said Zeeshan Saleem, Consumer Banking Director at Barclays UAE and GCC.

"We had earlier in 2009 published that the UAE real GDP was forecast to contract by one per cent in 2009 and then bounce back to about five per cent positive growth in 2010 due to, firstly, a higher oil price and an assumption that oil output may rise and secondly, [due to] baseline effects. Thirdly, general improvement in sentiment as attested by the rise in stock market indices [positive wealth effect] and stabilisation in real estate market as well as improved credit availability would contribute to an improvement in domestic demand.

"Since then, a number of officials have said they expect one per cent growth for 2009. Experience suggests that official growth guidance comes near the ballpark when actual data are realised. I now expect the release of a number in line with official pronouncements for 2009," said Dr Giyas Gokkent, Chief Economist at National Bank of Abu Dhabi.

"With regards to forecasts for 2010, factors one and two [mentioned above] are still valid, but the third factor has changed, at least partially. Credit cost and availability will be more of a drag than previously [thought]. Note that credit agencies had been reviewing ratings of various entities. Credit growth is crucial for economic growth. Inevitably, there will be regional differences in the breakdown of growth. Abu Dhabi should still carry the UAE for a bounce in activity resulting in single digit growth in 2010. Most sectors will be affected by slower credit growth, unfortunately. Least affected should be government, health, education and utility sectors," he said.

Many UAE companies are also looking to increase their investments in the so-called "new world" and some of them are even looking to invest across the border, revealed the survey.

The majority (56 per cent) of senior executives from the 25 companies polled in the country plan to increase their investments. Unlike a few months back, many companies now want to invest in cross-border mergers and acquisitions (M&As). Forty per cent of the respondents said they are not looking at M&As next year. Thirty-six per cent said "they are looking at M&A possibilities" and 24 per cent said they did not know about such a move.

However, although a number of companies believe "the worst is behind us", there is still a long road to recovery ahead and a significant minority of senior officials fear a short-term dip in global confidence could still derail local growth momentum. Thirty-six per cent of respondents said negative global developments could adversely impact the UAE, which can lead to a short-term dip in confidence.

"In the coming months, the global economy will continue to undergo a bumpy recovery process that will test the recovery and its pace across geographies and economic sectors. Recent call by G20 to maintain economic stimulus indicates the acknowledgement of elements of fragility in the environment," said a leading local banker.

Consumers will remain wary for a while, which will impact the economy directly, said some.

"Consumers are concerned mostly due to lack of credit and various issues pertaining to job security. This is not inherent to the UAE but is happening across the globe. The UAE is only replicating what is happening elsewhere," said an official at a credit company.

"With regards to the fear of a short-term confidence dipping in the coming months, there is still uncertainty over whether we are experiencing a V or a W-shaped recovery. Companies are still being cautious but either way, the UAE is in a good position to continue the positive outlook that we have started to see in recent weeks with regards to hiring," said an executive on the condition of anonymity.
Keep up with the latest business news from the region with the Emirates Business 24|7 daily newsletter. To subscribe to the newsletter, please click here.
Follow Emirates 24|7 on Google News.