UAE economy soars 13.9% to cross Dh800bn in 2008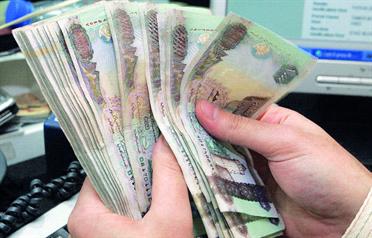 The UAE's strategy of diversification has paid dividends last year, suggest the figures released by the Emirates Industrial Bank (EIB).

The country's economy soared by nearly 13.9 per cent to surpass the Dh800-billion-mark for the first time. This is against the background that in the last quarter oil prices had plummeted, therefore, underscoring the contribution of the hydrocarbon and non-oil sectors and suggestion that a volatile immediate future for oil will not hamper future growth.

From around Dh703 billion in 2007, the country's nominal GDP surged by nearly 13.9 per cent to Dh801bn in 2008, the EIB said in its January economic bulletin.

"Achieving high growth rates despite the sharp decline in oil prices towards the end of 2008 is in itself a very good development as this demonstrates the strength of the UAE economy and its ability to overcome any repercussions of the global economic crisis," it said, adding: "This of course will allow the UAE to deal with any developments in 2009."

EIB's projections are almost equivalent to the recent report of the Abu Dhabi Chamber of Commerce and Industry, which stated that the GDP for 2008 would have grown by around 14.7 per cent to Dh800.3bn.

Both reports give no figures on real growth but economists put it at around five to six per cent in 2008 and expected it to be slightly lower in 2009.

Strong economic performance in 2007 was accompanied with a surge in inflation in the UAE to a record 11.1 per cent. But the rate could be lower in 2008.
Follow Emirates 24|7 on Google News.