UAE economy to expand 2.3%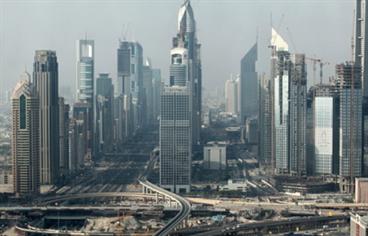 Higher oil prices and output will likely boost the UAE's economy by around 2.3 per cent in 2010 after slipping by just 0.9 per cent in 2009 mainly because of lower crude production, a Saudi investment fund said yesterday.

The forecasts by the NCB Capital, an offshoot the Saudi National Commercial Bank, are far lower than projections by the London-based Economist Intelligence Unit (EIU), which put growth in the UAE's real GDP at 4.1 per cent in 2010.

But NCB Capital said growth this year would be the start of a recovery in the UAE economy, the second largest Arab GDP after that of Saudi Arabia.

It cited higher oil prices, an increase in the UAE's crude supplies, global economic recovery and a pick-up in construction activity in the Emirates, where more than $78 billion (Dh286bn) worth of contracts were awarded in 2009.

"Higher oil prices during the second half of 2009 and improving global economic conditions have led us to revise the UAE's real GDP growth projection for 2009 from a 1.2 per cent contraction to 0.9 per cent negative growth'" it said.

"Supported by an anticipated increase in production and our expected oil price of $80 per barrel, we project real GDP growth of 2.3 per cent in 2010." The report projected the oil sector to grow by around two per cent this year following a contraction of about five per cent in 2009 as a result of output cuts by the UAE in line with a collective Opec accord to trim supply to bolster prices.

"With improving liquidity conditions and the general increase in the business and consumer confidence levels, we expect the UAE economy to begin to rebound."

NCB Capital cited data by Ventures Middle East, which showed a total of $78.2bn worth of construction contracts were awarded in the UAE last year.

Energy projects headed the list with new deals of $36.4bn, including a $20bn contract to build nuclear power plants in the country.

"The UAE currently has some $28.5bn worth of infrastructure projects underway as compared to an aggregate GCC pipeline of $243bn. The corresponding figure for Saudi Arabia stands at $17.9bn," it said.

In nominal terms, NCB Capital forecast the UAE's GDP to surge by 10.9 per cent in 2010 on the back of higher oil prices.

The growth will follow a decline of around 12.9 per cent in 2009 and a surge by nearly 36 per cent in 2008, when crude prices peaked at $95 and the UAE was pumping oil at near capacity.

Turning to inflation, the report put the rate at as low as 1.8 per cent in 2009.
Keep up with the latest business news from the region with the Emirates Business 24|7 daily newsletter. To subscribe to the newsletter, please click here.
Follow Emirates 24|7 on Google News.