UAE economy to grow up to 1 per cent in 2010: IMF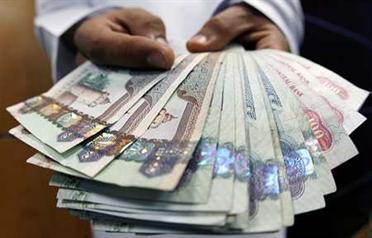 The United Arab Emirates' economy is likely to see growth of zero to 1 percent this year as the impact of Dubai's debt restructuring continues to be a drag on its performance, an

IMF

official said on Tuesday.
"In 2010, we expect that overall GDP growth will be about flat. Within that, we expect some continued contraction in Dubai and positive growth in Abu Dhabi," Masood Ahmed, International Monetary Fund director for Middle East and Asia, told reporters. "Overall GDP last year including oil was minus 0.7 (percent)," he said.
The IMF's growth forecast was bleaker than that in a Reuters poll on Tuesday.
Analysts predicted UAE growth would be 2.5 percent this year -- the slowest pace in the Gulf -- down from a November forecast of 2.9 percent. But the world's third largest oil exporter would still improve from an estimated contraction of 1.4 percent in 2009.
Masood met with officials from the UAE central bank and finance department and said he expected a review to be released in coming weeks.
Dubai rocked global markets on Nov. 25 with plans to delay repayment on $26 billion in debt linked to state-owned conglomerate Dubai World and its main property units.
The flagship company is working on a restructuring plan.
"The effect of the restructuring continue to be a drag on the growth of Dubai and the UAE in 2010," he told reporters.
The UAE central bank and Abu Dhabi lent an overall $20 billion to Dubai last year to help its neighbour restructure debts.
Follow Emirates 24|7 on Google News.