UAE fiscal surplus soars 55 per cent in 2008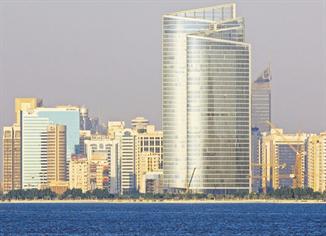 A surge in its oil export income and other revenues boosted the UAE's fiscal surplus by a staggering 55 per cent in 2008 but the balance is expected to decline sharply this year, according to Western estimates.

From around Dh196 billion in 2007, the surplus in the country's consolidated finances jumped to a record Dh304bn in 2008, an increase of around 55.1 per cent, as per the figures by the Institute of International Finance (IIF). The surge was a result of a 41 per cent leap in the UAE's total revenues, which hit an all time high of Dh487bn last year compared to around Dh345bn in 2007, the Washington-based Institute said in a study.

The surplus increased despite a 22 per cent in expenditure to nearly Dh182bn in 2008 from around Dh149bn in 2007, the figures showed.

The balance last year peaked at nearly 30.4 per cent of the gross domestic product compared to around 26.7 per cent rise in 2007.

The figures showed the sharp growth in revenue was a result of a surge in the country's hydrocarbon income due to higher crude prices and production. From around Dh256bn in 2007, the oil, gas, petrochemicals and fertilisers revenues jumped to an all time high of around Dh414bn last year.

But the UAE's investment income, mainly from those controlled by the Abu Dhabi Investment Authority (Adia), tumbled to a four-year low of around Dh24bn in 2008 from nearly Dh46bn in 2007. The report gave no reason for the decline but Adia's assets are believed to have suffered from big losses in the second half of last year because of the global financial crisis.

Despite such losses, the emirate's sovereign wealth fund remained in control of massive assets as a large part of the 2008 fiscal surplus was diverted to Adia.

According to the Saudi American Bank (Samba), Adia is still in control of a nearly $400-800bn asset portfolio despite the losses.

In a recent study, Samba expected the UAE's fiscal and current account surpluses to drop sharply this year because of the collapse in oil prices and a sharp cut in the country's crude output in line with Opec's agreement to slash supplies to rescue prices after they lost over $100 per barrel in just a few months.

"Despite this, we are still projecting a surplus both on the current account balance and consolidated fiscal accounts [comprising the federal government and individual emirates] in the region of four-five per cent of GDP," Samba said.

"While the unprecedented crisis in global financial markets will have had an adverse impact on the value of Adia's assets worldwide in 2008, this will have been offset by record oil prices and earnings during the year which will have been used to boost Adia assets," it added.

The report gave no estimates of the UAE's oil export earnings last year but according to the Energy Information Administration of the US Department of Energy, they were estimated at a record $89bn. IIF's figures showed the UAE's current account surplus also hit a record $62bn in 2008 compared with $36bn in 2007.

This pushed its ratio to around 23 per cent of the GDP from 19 per cent.
WHAT DO YOU THINK?  Can the oil sector profits continue to grow despite the credit crunch? Have your say by posting a comment below, or emailing us at online@business24-7.ae.
Follow Emirates 24|7 on Google News.