UAE Government is among most trusted entities, says survey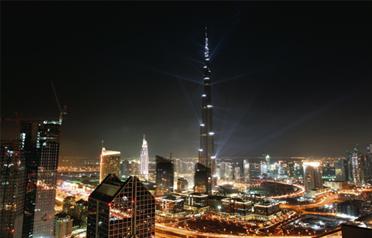 Edelman's global survey released annually at the World Economic Forum (WEF) in Davos, Switzerland, has revealed UAE opinion-formers have relatively high levels of trust across most institutions, including government, business and media.
Trust in government in the UAE is among the highest in the world at 67 per cent, while trust in banks is high at 75 per cent, compared to levels as low as 29 per cent in the United States and 19 per cent in Germany.
As is common across the world, technology is the most trusted industry sector in the UAE among all surveyed groups.
The UAE's trust in media is higher than in most Western countries, but lower than other regional emerging markets such as Singapore, Indonesia and India.
While social networking websites were among the least credible sources of information in the UAE, even as traditional channels such as company websites and newspaper articles were highly rated
The Global Trust Barometer Survey for the first time included the views of opinion-formers from the UAE. This is the tenth year Edelman has conducted this global survey.
Ben Morton, General Manager of Edelman Middle East and Africa, said: "While global trust in business is up, it remains fragile.
"The recent short-term actions by companies are largely seen as reactions to the crisis and there is concern that lessons will not have been learnt and companies will return to old habits."
For the first time, this year's survey shows that trust and transparency are as important to corporate reputation as the quality of products and services.
In the US and in much of Western Europe, those two attributes rank higher than product quality – and far outrank financial returns, which sits at or near the bottom of 10 criteria in all regions. This is in stark contrast to 2006 when financial performance was in third place in a list of 10 attributes shaping trust in the US.
"We are seeing across the globe that the development of trust is a critical driver in any business model," added Morton. "The UAE findings are no different. Companies need to engage their stakeholders directly, and through a variety of channels – one-way, one-channel communication will no longer work."
For the third straight year, NGOs are the most trusted institution in eight countries, including the US, UK, Germany and France. In China, trust in NGOs has surged by 25 points since 2004 (from 31 to 56 per cent) – possibly a reflection of growing affluence and the demand for environmental responsibility and public health.
The UAE's trust in NGOs is relatively low at 45 per cent (US at 63 per cent and Netherlands at 74 per cent).
Technology remains the single most trusted industry sector, with 79 per cent saying they trust this sector to do what is right, up from 76 per cent in 2009.
Banks, however, are third from the bottom, barely above media firms and insurance. In contrast to Western countries, banks are the most trusted sector in China and second to technology in India. Morton said: "Now that we have put a marker in the sand, it will be interesting to see how the findings for the UAE change."
Keep up with the latest business news from the region with the Emirates Business 24|7 daily newsletter. To subscribe to the newsletter, please click here.
Follow Emirates 24|7 on Google News.