UAE industrial sectors recovering fast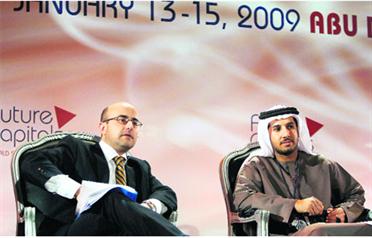 The recession is becoming a thing of the past in the UAE with different sectors of the country's economy, including real estate, fast recovering, a world summit on future capitals was told.

Taking part in an interactive leadership panel debate at the three-day Future Capitals – World Summit and Awards, which opened in Abu Dhabi yesterday, Abdullatif Al Sayegh, CEO of Arab Media Group, said the recession in the country was locally developed and now has been locally dealt with.

Al Sayegh, who took part in the panel debate of 12 experts from around the world discussing future capital cities of the world as a challenger, said the recession was challenging question for most of the UAE nationals.

He told the summit: "This one challenge that we as Emaratis face is that everyone asks if we have recession in the country. Our answer is we believe the recession is over.

"The real estate has been boom for eight years and there was drop with some developers staying back. But today they are back and starting businesses as normal… We have been driving with the speed of 300 and there it comes to 100 – not bad."

The panel debate, moderated by Ethne Treaner, Special Correspondent in the Middle East of CNBC Europe, discussed in details six crucial pillars that support the development of a good capital city.

Most of the speakers were unanimous that building of society was more important than just infrastructure to qualify a city as a good and symbolic city.

They also agreed that good governance at all levels, good leadership, right vision and well organised delegation of power from top to bottom were also important to make a good city.

Leopoldo Lopez, the young mayor of Venezuelan city of Chacao, stressed on social development and elimination of poverty and decentralisation of power in city governments.

"We need to bring have-nots close to those who have. Equality in the society and social development is very important for a healthy city. We also need to delegate powers at all levels in our governance systems," he said.

He also said many countries are facing migrations to cities, for example, he added, 50 per cent of the population in the world lives in cities.

"Similarly 70 per cent of population in Latin America lives in cities and 80 per cent of Venezuelan people live in cities," he explained.

The panel discussed roles of business leadership, sustainability, resiliency, collaboration livability and innovation.
Follow Emirates 24|7 on Google News.