UAE inflation falls to nine-year low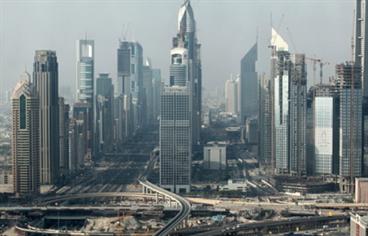 A sharp slowdown in the UAE property sector has reversed several years of a rapid increase in inflation in the UAE, pushing the rate to a nine-year low of around 1.5 per cent in 2009, official data showed yesterday.

Housing services swelled by around 4.87 per cent in 2008 to push inflation to record high but growth plunged to only about 0.42 per cent in 2009 because of a large decline in rents and property prices in Dubai and other emirates.

The figures by the Ministry of Economy showed year-on-year inflation in the country stood at 1.56 per cent in 2009, its lowest level since 2000, when the consumer price index (CPI) was officially put at 1.4 per cent.

Dubai recorded the highest inflation rate in the UAE last year, standing at 4.06 per cent while there was a deflation of 0.05 per cent in Umm Al Quwain.

Analysts said inflation jumped to its highest level of 12.3 per cent in 2008 mainly because of high housing rents as this category is by far the largest component of the UAE's CPI, accounting for 39.7 per cent of the index.

Another key component is food and beverage, which accounts for 14.4 per cent of the CPI.

"Housing and food account for more than half the basket of goods used to measure the cost of living in the UAE," said an economist at an Abu Dhabi bank.

"The large increases in prices in those sectors were responsible for the record high inflation rate in the country in 2008…as you can see in 2009, inflation fell sharply mainly because of the low growth in these categories."

A breakdown showed education recorded the highest price growth of 9.86 per cent in 2009 while supplies and home appliances surged by 6.16 per cent.

Inflation stood at 4.87 per cent in restaurants and hotels, 4.78 per cent in transport, 3.16 per cent in communications, and 3.23 per cent in other goods and services. Clothes and footwear fell by 4.77 per cent and culture by 0.8 per cent.

Emirate-wise, inflation was put at 4.06 per cent in Dubai, 2.44 per cent in Fujeirah, 2.1 per cent in Sharjah, 0.78 per cent in Abu Dhabi, 0.56 per cent in Ajman, 0.15 per cent in Ras Al Khaimah and -0.05 per cent in Umm Al Quwain.

At 12.3 per cent, the UAE had the second highest inflation rate in the six-nation Gulf Cooperation Council (GCC) in 2008 after Qatar but one of the lowest rates in 2009, according to official figures,

Inflation in the UAE and other GCC members had soared to record high levels in the previous years because of a surge in global commodity prices, strong domestic demand due to the sharp rise in oil prices, and the weakening of the US dollar, to which most Gulf currencies are effectively pegged.

High inflation in the UAE was accompanied with a surge in the economy triggered by massive oil export earnings, which peaked at around $90 billion in 2008. In contrast, the GDP is believed to have edged up by just below one per cent in 2009 because of lower oil prices and production by the UAE.

The plunge in last year's CPI was accompanied with a slowdown in money supply growth, with M2 slackening to around 5.8 per cent from Dh692.9 billion at the end of the first quarter to Dh733.2 billion at the end of the fourth quarter.

Growth in M2, which includes currency in circulation, monetary deposits and quasi monetary deposits, stood at 7.9 per cent through 2008 as it swelled from Dh624.4 billion at the end of the first quarter from nearly Dh674.3 billion at the end of fourth quarter of 2008, according to the Central Bank.

Growth in M3, which covers M2 plus government deposits, dived to around 4.5 per cent through 2009 from 18.7 per cent through 2008 mainly because of a sharp decline in government deposits with banks.
Keep up with the latest business news from the region with the Emirates Business 24|7 daily newsletter. To subscribe to the newsletter, please click here.
Follow Emirates 24|7 on Google News.