UAE sees 8.3% rise in job prospects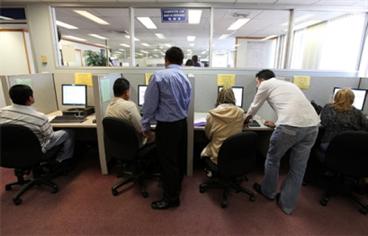 The UAE remains a popular destination among expatriate workers from all over the world as employment prospects in the country have increased by up to 8.3 per cent annually and is expected to maintain its upbeat growth in 2010, according to Careertunity.com, a leading online recruitment portal in the Middle East.

The trend is reflected in the surge in the number of job applications from expatriates at Careertunity.com, which maintains a huge database of candidates that is increasing every day.

Careertunity said the unique situation of the UAE job market, which has been dominated by expatriate workers, has prevented it from being adversely affected by the global economic downturn, ensuring a steady supply of experienced professionals and international executives from the US, Europe, South Africa, Africa, Asia and the rest of the Middle East.

Furthermore, proactive services and support facilities have helped maintain strong international interest in the UAE job market, as Careertunity said it has received an overwhelming response to its innovative products and solutions that provide both employers and job seekers an extremely convenient, efficient and cost-efficient platform for recruitment.

Sudeshna Mukherjee, General Manager, Careertunity, said: "Expatriates account for more than 90 per cent of the entire working population of the UAE. This key statistic provides a clear picture of what really drives the country's job market. Several junior, mid-level and senior-level professionals from different countries continue to actively search for gainful employment opportunities in the UAE and this has in turn helped several business organisations in the country to maintain a highly competent pool of manpower resources."

"Amid the economic crunch, Careertunity has continued to entertain a growing number of applications from expatriate workers looking for new prospects in the Middle East, particularly in the UAE. This speaks a lot of the reputation of the region as a hub for the global job market," said Sudeshna.

Careertunity said 91.5 per cent of the working population of the UAE is made up of expatriates, a trend that is echoed in several countries across the GCC. The high concentration of foreign workers has been a key factor that has made the Gulf one of the most dynamic and active job markets in the world.

Careertunity is an online job portal in the Middle East with a global response from both clients and candidates. The portal offers various branding and recruitment options as well as regular services that job portals provide. It provides employers access to an expanding database and a wide array of recruitment services and solutions, while job seekers enjoy maximum exposure across the full spectrum of the GCC job market and can avail of various value-added features that help enhance employment opportunities.
Keep up with the latest business news from the region with the Emirates Business 24|7 daily newsletter. To subscribe to the newsletter, please click here.
Follow Emirates 24|7 on Google News.