UAE tops global fiscal freedom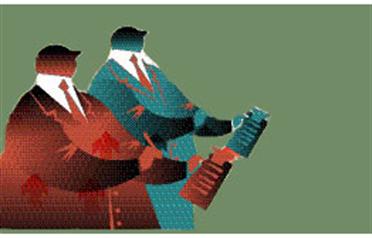 The UAE continues to make headway up the charts when it comes to nation-wise economic surveys.

In a latest survey measuring economic freedom, the country scored the maximum points for fiscal freedom (99.9) and gained 2.2 points overall from last year to climb to the 54th position.

The Annual Index of Economic Freedom, published by the Heritage Foundation and Wall Street Journal, ranked 179 countries across 10 areas of economic freedom – business freedom, trade freedom, fiscal freedom, government size, monetary freedom, investment freedom, financial freedom, property rights, freedom from corruption and labour freedom. The index has been published annually since 1995.

The UAE also scored highly for trade freedom (80.8) and government size (86.3).

In fact, all Gulf Co-operation Council countries rank highly overall in the survey.

Bahrain has been ranked at 16, the highest in the Middle East and North Africa. Oman stands at 43, Qatar at 48, Kuwait at 50 and Saudi Arabia at 59.

Hong Kong maintains its status as the world's freest economy.

Hong Kong was the only economy to score at least 90 on the 100-point economic freedom scale.

Singapore remains close, ranked as the world's second-freest economy. Australia has climbed to the third place in the 2009 Index, with New Zealand only 0.4 point, back in fifth place.

The report states that freedom is critical to fostering economic development and prosperity.

The annual index findings reveal that sustained commitment to policies that promote economic freedom is highly critical to achieving development and lasting prosperity.
Follow Emirates 24|7 on Google News.