Westerners earn highest, Asians spend the most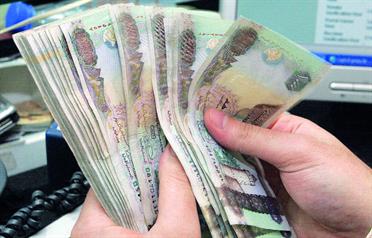 Westerners earned the highest in Dubai in 2008, followed by the UAE nationals, Arabs and Asians, according to a report by Dubai Statistics Center (DSC). Westerners had an average annual per capita income of Dh180,000. Each UAE national earned on average Dh113,000, Arabs Dh68,000, and Asians Dh60,000.

However, the highest level of consumer spending was by Asians, more than a third at 38.6 per cent. Out of a total consumer spend in 2008 of Dh37.9 billion, Asians accounted for Dh14.6bn. Emiratis came in second spending Dh9.7bn and accounting for a quarter or 25.7 per cent of total spend. Arab families accounted for 14.2 per cent (Dh5.3bn), Westerners for 12.2 per cent (Dh4.6bn) and joint families for 9.3 per cent (Dh3.5bn).

Accommodation and rent, fuel and energy expenses swallowed the biggest share (42.95 per cent) of the income, accounting for Dh16.3bn of the total spend in 2008. Expenditure on telecommunications and transport comes second with 16.8 per cent share at Dh6.4bn. Spending on food and beverages come next (11.29 per cent) with Dh4.2bn.

The UAE national families spent Dh1.2bn on food, drinks and cigarettes, topping the category. Western families spent highest on rents, fuel and energy with Dh2.4 bn. Arab families topped spending on telecommunications and transport with Dh1.4bn.

Hassan Al Kuthairi, an expert in consumer protection issues, attributed the highest spend by Asians to them accounting for majority of the population in the emirate. He also attributed the second highest spending by the UAE national families despite of their low numbers, to consumer traditions and habits and called on the UAE nationals to rationalise spending and be aware of the importance of savings.

Salaries accounted for 43 per cent and rents another 29 per cent of the income for nationals.

Al Kuthairi called on all UAE national and expatriate families to re-consider their consumption habits and follow advertising campaigns.
Follow Emirates 24|7 on Google News.