White House tries to stem bank nationalisation fears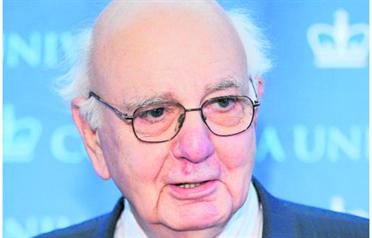 But the comments, which briefly boosted stock markets, came as a top advisor to US President Barack Obama, former Federal Reserve chairman Paul Volcker, said the global economy may be deteriorating even faster than during the Great Depression.
The latest daily confirmation of such pessimism came from Europe, where data on services and manufacturing hit a record low, and Asia, where the Bank of Japan gave a dire diagnosis.
Shareholder fears of being wiped out if US banks are nationalised drove stocks down and boosted safe-haven commodities like gold.
"Let me reassure as best I can on banks," White House spokesman Robert Gibbs told a news conference. "This administration continues to strongly believe that a privately held banking system is the correct way to go, ensuring they are regulated sufficiently by this government."
The Treasury Department later reinforced the comments, saying in a statement: "There are a lot of rumours in the market, as always, but you should not regard these as any indication of the policy of this administration. As Secretary Geithner has said, we will preserve a financial system that is owned and managed by the private sector."
A CNBC report said the Obama administration would provide some details on its plan for rescuing US banks this week.
Markets have been clamouring for specifics on plans to shore up the financial system, source of the credit freeze that has paralysed global economic activity.
Volcker, chairman of Obama's economic recovery board, said: "I don't remember any time, maybe even in the Great Depression, when things went down quite so fast, quite so uniformly around the world," he said.
Obama himself promised careful oversight of the recently signed $787 billion (Dh2.88trn) economic stimulus package, saying he would call any instance of government waste to task.
"If a federal agency proposes a project that will waste that money, I will not hesitate to call them out on it, and put a stop to it," he said.
Worries over the level of exposure of Western European banks to Eastern European economies, and fears that foundering banks could also be nationalised, hit the euro currency as well as bank stocks.
The eurozone February flash purchasing managers' index for the services sector hit a record low of 38.9. French business morale also dropped to a record low this month.
European stocks tumbled to a six-year low as investors fretted about the prospect of more capital increases and bank nationalisations.
"We're near the cliff's edge, very close to capitulation, the mood is very gloomy," said Jean-Claude Petit, head of equities at Barclays Wealth Managers France. 
Follow Emirates 24|7 on Google News.
The White House said it did not favour nationalising US banks as a tool for repairing the damaged financial system and helping reverse the global economic slowdown.