China seeks suspension of case against Bashir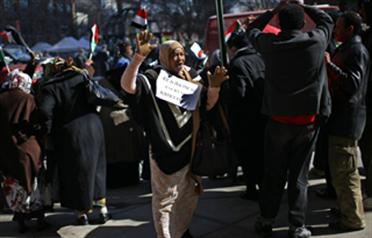 China urged the UN Security Council on Thursday to suspend the International Criminal Court's arrest warrant pursuing Sudanese President Omar Hassan al-Bashir over suspected war crimes in Darfur.
As a close partner of Sudan and also a permanent member of the UN Security Council, Beijing will play an important role in shaping how the proposed prosecution of Bashir unfolds. The council has the power to suspend International Criminal Court actions, if none of the permanent members vetoes such a resolution.
The warrant is the first issued against a sitting head of state by the Hague-based court, which stopped short of including a count of genocide over a conflict that UN officials say has killed as many as 300,000 people since 2003. It indicted Bashir on seven counts of war crimes and crimes against humanity, which include murder, rape and torture. The three-judge panel said it had insufficient grounds for genocide.
A statement on the Chinese Foreign Ministry's website said Beijing hoped that the Security Council would heed calls from African and Arab countries to suspend the case against Bashir. "We hope that the Security Council will respect and heed the calls from the African Union, Arab League and non-aligned movement, adopt the necessary actions ... and request that the International Criminal Court suspend trying this case," the Foreign Ministry spokesman Qin Gang said in the statement.
There appears little chance that the United States and other Western members of the Security Council would let a resolution to suspend the case pass.
Chinese companies are major investors in Sudan's oil, and the country has also sent peacekeepers to Darfur. "China expresses regret and worry about the International Criminal Court's issuing of an arrest warrant against the Sudanese President," Qin said. "China opposes any actions that may interfere in the peace situation in Darfur."
China and the African Union have suggested an indictment of Bashir could destabilise the region, worsen the Darfur conflict and threaten a troubled peace deal between north Sudan and the semi-autonomous south - potentially rich in oil.
Follow Emirates 24|7 on Google News.