EU's top aid official urges quick action by Zimbabwe government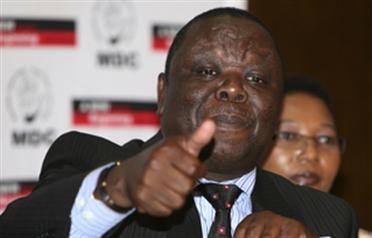 The EU's top aid official has urged Zimbabwe's new unity government to 'work without delay' to improve the desperate situation in the southern African country. The new unity government was sworn in on Wednesday.
EU Development Commissioner Louis Michel says the swearing in of Morgan Tsvangirai as Zimbabwe's prime minister is welcome news. But Michel says the new power-sharing government 'has a heavy responsibility' to ensure action is taken quickly.
The country's economic collapse has led to the world's highest inflation rate, left millions of Zimbabweans dependent on international food aid, and caused a cholera outbreak that has killed some 3,400 people since August.
The EU still has in place a visa and assets freeze meant to isolate Zimbabwe President Robert Mugabe and his supporters.
Follow Emirates 24|7 on Google News.