Madagascar's defense minister resigns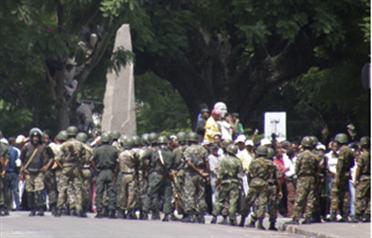 Madagascar's defense minister says he has resigned because of civilians deaths over the weekend, when security forces fired on anti-government protesters.
In an official communique issued Monday, Cecile Manorohanta said his upbringing and faith could not allow him to accept 'that the blood of' his countrymen be spilled. The move was likely to be read as a sign the military was losing confidence in President Marc Ravalomanana. Opposition leader Andry Rajoelina's challenge of Ravalomanana has led to the recent violence.
A presidential decree issued soon after the defense minister announced his resignation named his replacement as Ranaivoniarivo Mamy Solofoniaina.
Follow Emirates 24|7 on Google News.