US condemns attacks in Darfur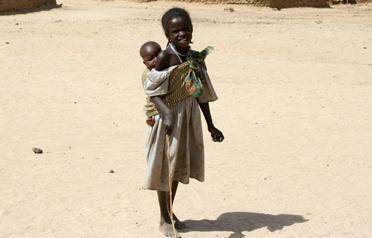 The United States on Monday condemned the growing violence in Darfur and called on government and rebel forces in Sudan to stop hostilities that are endangering the civilian population.
"The United States condemns the January 15 attack by the Justice and Equality Movement (JEM) and the subsequent military offensive carried out by the Sudanese Armed Forces (SAF) in Muhajaria, South Darfur," the State Department said in a statement.
Spokesman Robert Wood urged JEM and the Government of Sudan (GOS) to "immediately cease hostilities, as they are endangering the lives of civilians", and to respect the 2006 Darfur Peace Agreement, a GOS-initiated ceasefire and UN resolutions on Darfur.
Fighting last month in the town of Muhajaria in South Darfur left 17 people dead and 27 wounded, mostly civilians, and the town was hit by new air raids on Monday, an official of the UN-African Union Mission in Darfur (UNAMID) told AFP.
Also in late January, Sudanese armed forces waged air strikes and artillery attacks on rebels in El-Fasher, one of Darfur's main cities and UNAMID's main base.
"We urge all parties and armed groups based in both Sudan and Chad to exercise restraint and not resort to violence," Wood said.
He also called for all parties to "respect the operation" of the UNAMID, and to "immediately commit" to the peace process under joint African Union-United Nations mediator for Darfur, Djibril Bassole.
Just one rebel faction signed the 2006 peace deal with the government, and the rebel movements have since further fragmented, defying international efforts to broker a ceasefire and stoking further bloodshed.
In all, some 300,000 people have died in Darfur and 2.7 million forced to flee their homes since ethnic minority rebels took up arms against the Arab-dominated government in Khartoum six years ago, according to the United Nations.
Khartoum says 10,000 people have died.
Follow Emirates 24|7 on Google News.