Blackberry says looking for 3,000 recruits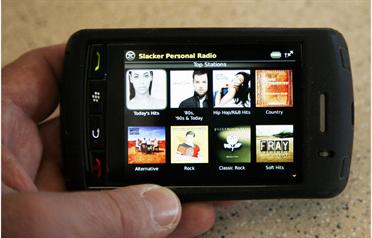 "We have grown our employees base by 50 per cent in 2008. And we're still hiring and we plan to keep hiring. We have growth in our business," co-chief executive Jim Balsillie told AFP on the sidelines of an industry event.
"We hired about 4,000 people in 2008, currently we have 3,000 open jobs. We're still hiring a lot."
The optimism at Research in Motion contrasts with other makers of handsets such as Nokia, the world's biggest, which announced 1,200 job cuts late last year.
Japanese-Swedish group Sony-Ericsson has said it plans to slash 2,000 positions.
RIM reported a 66-per cent rise in sales in the September-November period of last year compared with the equivalent period of 2007.
"We're still seeing a wonderful momentum in Blackberry. We shipped our 50 millionth Blackberry" two weeks ago, Balsillie added.
The world's biggest mobile phone event, Mobile World Congress, opened in Barcelona on Monday, which is expected to draw 60,000 industry insiders.
Follow Emirates 24|7 on Google News.
The maker of Blackberry phone handsets, Canada's Research In Motion, said on Monday it was recruiting 3,000 new workers to keep pace with demand despite the global economic crisis.