Chilean quake toll exceeds 300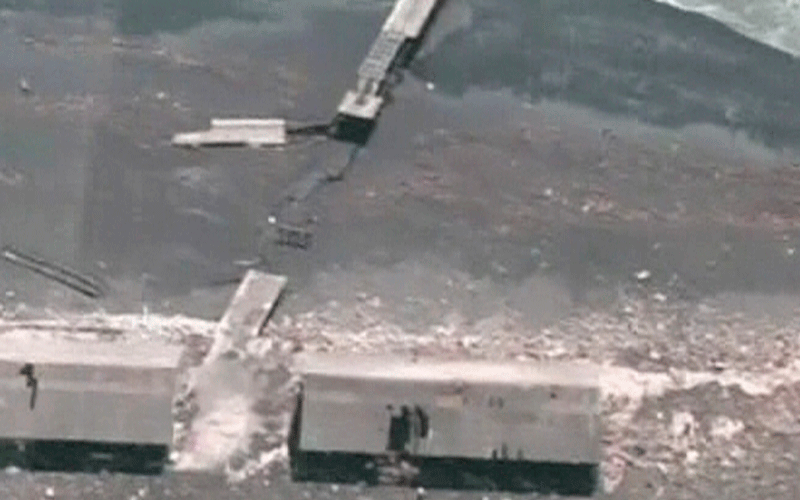 Chileans fearful of aftershocks camped outside on Sunday in towns shattered by a massive earthquake, as officials struggled to grasp the scale of the damage to the country's transport, energy and housing infrastructure.
One of the world's most powerful earthquakes in a century hammered Chile early on Saturday, killing more than 300 people as it toppled buildings and triggered a tsunami that rushed across the Pacific toward Japan.
While the apparently low death toll could be considered a lucky escape from such a strong temblor, the quake dealt a serious blow to infrastructure in the world's No. 1 copper producer and one of Latin America's most stable economies.
A tsunami killed at least four people on Chile's Juan Fernandez islands and caused serious damage to the port town of Talcahuano. On the other side of the Pacific, Japanese officials warned residents to evacuate northern coastal areas as a tsunami with waves as high as three meters (10 feet) approached. Residents were also evacuated on Russia's Kuril islands after a warning over a potential two-meter-high wave.
Two million people in Chile have been affected by the earthquake, said President Michelle Bachelet, adding that officials were still trying to evaluate the "enormous quantity of damage."
The earthquake has raised a daunting first challenge for billionaire Sebastian Pinera, who was elected Chile's president in January in a shift to the political right and who takes office in two weeks.
DAUNTING TASK AHEAD
"We're preparing ourselves for an additional task, a task that wasn't part of our governing plan: assuming responsibility for rebuilding our country," he told reporters on Saturday.
"It's going to be a very big task and we're going to need resources."
Some economists predicted a deep impact on Chile's economy after the quake damaged its industrial and agricultural sectors in the worst-hit regions, possibly putting pressure on its currency.
Government officials said the copper industry had enough stocks to meet its commitments despite a production shutdown at two major mines due to the quake.
But the government faces the task of helping Chileans rebuild an estimated half a million homes that were severely damaged as well as hundreds of buckled roads and collapsed bridges.
In Concepcion, a city of 670,000 people 115km southwest of the quake's epicenter, hundreds of people spent the night outside in tents and make-shift shelters.
The city's old houses made of adobe appeared to have borne the brunt of the damage, but a 15-storey apartment block also collapsed, likely killing or trapping many people inside.
The city was mostly blanketed in darkness, with the only light coming from bonfires and occasional police cars. Crushed cars, downed power lines and shattered glass littered the streets.
Mauri Arancibia, 23, said she was relieved to learn her aunt emerged unscathed after her adobe house collapsed on her. But she said she was shaken by the scenes of destruction in Concepcion.
"I'm really worried, I don't know what to do," she said.
A video grab shows a bridge destroyed during a massive earthquake in the coastal town of Dichato, Chile. One of the world's most powerful earthquakes in a century pounded Chile on Saturday, killing more than 300 people as it toppled buildings and triggered tsunamis that ravaged a port town and threatened Pacific coastlines as far away as Japan (REUTER)S
Follow Emirates 24|7 on Google News.