Citi going through with $50m plane order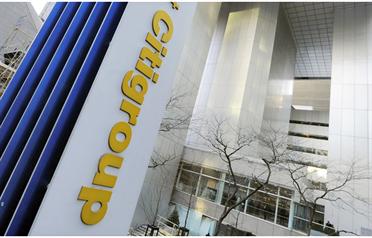 Citigroup Inc, which has received $45 billion of capital from the US government, is going through with plans to buy a $50 million jet, but a US senator called the deal absurd and wants the Obama administration to block it.
The bank signed a contract several years ago to buy a Dassault Falcon 7X and plans to accept delivery later this year, according to a person familiar with the matter.
Citigroup said in a statement that refusing delivery now would result in millions of dollars of penalties. The bank also said it is selling existing aircraft, the proceeds of which will more than pay for the new plane.
The New York Post, which was first to report the bank was still buying the new plane, said earlier on Monday that Citigroup was selling two jets estimated to be worth $27 million each.
In Washington, the White House frowned on the purchase with a spokesman saying President Barack Obama does not believe "that's the best use of money" by companies that are receiving taxpayer assistance.
Citigroup said it is not using funds it received from the government's Troubled Asset Relief Program to pay for the jet and it will continue to comply with all TARP requirements. The new jet will be more fuel efficient and will lower Citigroup's operating expenses, the bank said.
Sen. Carl Levin, a Michigan Democrat, wants the Treasury Department to block the sale.
"To permit Citigroup to purchase a plush plane -- foreign- built no less -- while domestic auto companies are being required to sell off their jets is a ridiculous double standard," Levin said.
Levin said he urged Timothy Geithner, who won US Senate approval to be Treasury secretary later on Monday, to "do what he can to stop this absurdity from occurring."
Detroit-based General Motors Corp and Chrysler LLC were barred by the Bush administration from operating corporate jets as part of their December bailout.
A decision by auto CEOs to fly their corporate aircraft to Washington last fall to ask for help nearly cost the industry its bailout as congressional lawmakers were sharply critical of what they considered excessive spending and poor judgment.
HIT BY TURBULENCE
Democrats drafting corporate bailout legislation this month sought to curb the use of company jets for those receiving federal assistance. The proposed restriction was scrapped, however, out of concern it might hurt companies that make and support business aircraft.
Industry deliveries topped 1,100 in 2007 and were up in the first nine months of 2008 compared with the same period a year earlier, according to the General Aviation Manufacturers Association.
But the industry has hit turbulence in the souring economy.
For instance, manufacturers Cessna, a unit of Textron Inc and Hawker Beechcraft Corp, announced a combined 3,000 job cuts in recent months.
Key suppliers include Rockwell Collins Inc, Honeywell International Inc and engine makers General Electric Co and Pratt & Whitney, a unit of United Technologies Corp.
The business jet industry will release its 2008 sales results and its 2009 forecast next month.
Earlier on Monday, a source said Citigroup ordered the plane two years ago, but the bank said in a statement that it ordered the plane in 2005. 
Follow Emirates 24|7 on Google News.