Colombian freed by leftist rebels embraces family, blasts government and captors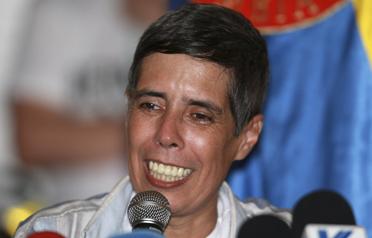 Leftist Colombian rebels have freed their fifth hostage in three days, an ex-governor who says that President Alvaro Uribe and the guerrillas are equally to blame for the country's still-festering conflict.
Alan Jara looked fit but thin, wearing a gray canvas hat and carrying a rucksack across which a battered and blackened pot was strapped.
The rebels handed Jara over to the International Red Cross in eastern jungles around midday on Tuesday. The Red Cross then flew him to the regional capital of Villavicencio, his hometown in the eastern lowlands.
Jara spent a private 20 minutes with his family.
He said Uribe's all-out war on the Revolutionary Armed Forces of Colombia has not weakened the insurgents.
Follow Emirates 24|7 on Google News.