Microsoft considering 'significant' job cuts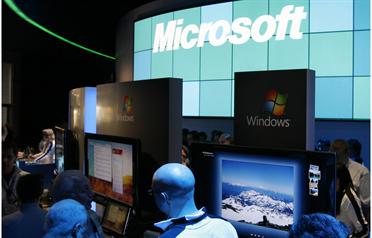 Microsoft Corp. is considering "significant" layoffs across various divisions that could be announced as early as next week, The Wall Street Journal reported late Wednesday.
The newspaper, in its online edition, said the Redmond, Washington, software giant was "seriously exploring significant work force reductions."
Citing "people familiar with its plans," the Journal said Microsoft was "considering layoffs across its various divisions," what it called "a rare occurrence for the world's largest software company."
"However, plans for the cutbacks are still in flux and Microsoft could end up finding alternative methods of reining in costs," the Journal quoted one unidentified source as saying.
The Journal said the number of potential job cuts was "likely to be far less than the 15,000 positions that have been rumored in recent weeks."
Microsoft chief executive Steve Ballmer declined in an interview with the Journal last week to say whether the company was planning layoffs, though he said the economic slowdown was forcing it to think seriously about cost-cutting moves.
"We're finding our right balance," Ballmer said. "When we find it, I'm sure we'll communicate that publicly."
Ballmer said deep job cuts were unlikely. "That's not our company culture," he said.
The Journal said Microsoft, which had 91,000 employees at the end of June, might announce the job cuts when it reports its financial results on January 22.
The software giant has already said that with the weak economy it could not sustain the headcount growth of the last two fiscal years which reached as much as 15 percent.
A slowdown in computer sales is also affecting Microsoft and the research firm Gartner reported on Wednesday that worldwide PC sales grew by just 1.1 percent in the fourth quarter of 2008 from a year ago, the worst growth rate for the industry since 2002.
Follow Emirates 24|7 on Google News.