Obama administration mulls stance on UN rights body: US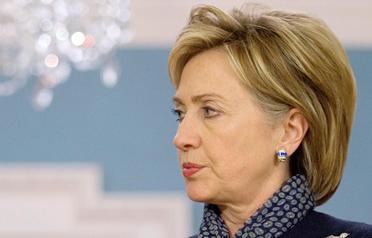 US President Barack Obama's administration is reviewing how to "engage with" the UN's top human rights body, which the preceding Bush administration shunned, a senior US official said Tuesday.
Advocacy watchdog Human Rights Watch said last week that the Obama administration should end the US shunning of the UN's top human rights body so it can speak out against abuses in countries such as China.
The State Department's acting spokesman Robert Wood said the Obama administration was mulling over the matter.
"We're reviewing our policy and strategy with regard to the Human Rights Council," Wood told reporters.
"Certainly I can understand many people want to see us enunciate our policies very early on. You know, it does take time. We want to make sure that we've done a thorough review and that we not rush this," Wood said.
"We want to get it right," he added.
For President Obama and Secretary of State Hillary Clinton "human rights is a very, very high priority," Wood said.
"We've been very concerned about the operation of the Human Rights Council, and we want to take a look and see how we may engage with the Human Rights Council," he said.
China's human rights record is due to be examined by the 47-member council in Geneva this week under a regular review. Russia's record was reviewed last week.
Under President George W. Bush administration, the United States shunned the council when it was created in 2006 by refusing to be a member and subsequently minimized its presence as an observer.
By contrast Washington was an active member of the council's predecessor, the Human Rights Commission, before it fell into disarray.
The State Department said it is observing recent US practice toward the council.
"Officers from the US Mission in Geneva have observed the reviews of all countries participating in this UPR (Universal Periodic Review) round. However, we have not participated in the UPR process," it said in a statement.
Washington believes the council failed to overcome the failings of its predecessor, while human rights groups have also criticized bias, political bartering and the dominance of states with a record of abuse in the body.
Human Rights Watch global advocacy director Peggy Hicks last Thursday urged the United States to return to the council.
"If the US is truly committed to addressing abuses and re-engaging with the world, it should speak out at the Human Rights Council," she said.
Clinton is due to visit China late next week as part of an Asia tour that will also take her to Japan, South Korea and Asia.
"On this trip, human rights is going to be an important issue. The secretary will raise the issue when appropriate, where she thinks she can have the most effect, and you can count on that," Wood said.
Follow Emirates 24|7 on Google News.