Obama challenges powerful interest groups as budget battle begins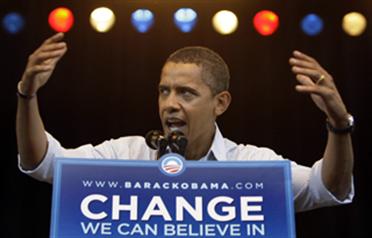 President Barack Obama has vowed to fight America's powerful interest groups as he seeks to push through Congress an ambitious plan that could help reshape American society.
While tackling the economic crisis, Obama is also asking Congress to enact contentious measures that have been debated before but left undecided cut subsidies for big farms; combat global warming with a pollution tax on industries; raise taxes on the wealthy; and make big changes to the health care system.
Obama said Saturday in his weekly radio and video address that the existing system in the US might work for the 'powerful and well-connected interests that have run Washington for far too long,' but not for him. The tone underscored Obama's combative side as he prepares for a drawn-out battle over his tax and spending proposals.
Follow Emirates 24|7 on Google News.