Obama to deliver address on Iraq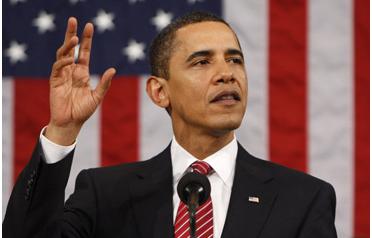 "We're keeping a campaign commitment," Vice President Joe Biden told NBC television in an interview on Wednesday when asked the substance of Obama's address at Camp Lejeune, a Marine Corps base in North Carolina.
"I think the American public will ... understand exactly what we're doing and I think they'll be pleased," Biden said.
Obama pledged during his presidential campaign to withdraw all US combat troops from the unpopular and costly war in Iraq within 16 months of taking office, although officials said on Tuesday he was now considering a 19-month timeline.
Pentagon officials said about 40,000 troops involved in training and mentoring Iraqi security forces were expected to remain through the end of 2011, when all US forces are due to leave under a deal signed between the United States and Iraq.
House Speaker Nancy Pelosi told MSNBC some US forces will need to stay in Iraq, but it should a smaller contingent.
When asked whether Obama would keep as many as 50,000 troops in Iraq, Pelosi said, "I would think a third of that, maybe 20,000, a little more than a third, 15,000 or 20,000.
"We have to see what the purpose is, how it fits the mission of our national security, and why that number is important," Pelosi said. "He (Obama) hasn't said it yet, so I would love to see what he has to say."
The White House said in a statement on Wednesday that Obama would deliver an address at Camp Lejeune, but gave no details. Spokesman Robert Gibbs told reporters the president had not made a final decision on a withdrawal timetable.
Obama told Americans in an address to Congress on Tuesday he would soon announce "a way forward in Iraq that leaves Iraq to its people and responsibly ends this war."
On his first full day in office, Obama, who was sworn in on January 20, instructed the military's top leadership to begin planning for a drawdown of US forces.
The United States has some 140,000 troops in Iraq. Since the start of the war, 4,250 soldiers have lost their lives.
Obama has said he wants to switch the US military focus from Iraq to Afghanistan, where he has ordered 17,000 fresh troops to help Nato-led forces battle a sharp surge in violence by Taliban and al Qaeda militants. 
Follow Emirates 24|7 on Google News.
President Barack Obama will deliver an address on Friday on "the way forward" in Iraq, officials said, in which he is widely expected to announce steps to begin pulling US combat troops out of Iraq.