Simon Cowell leaves 'Idol' to launch own show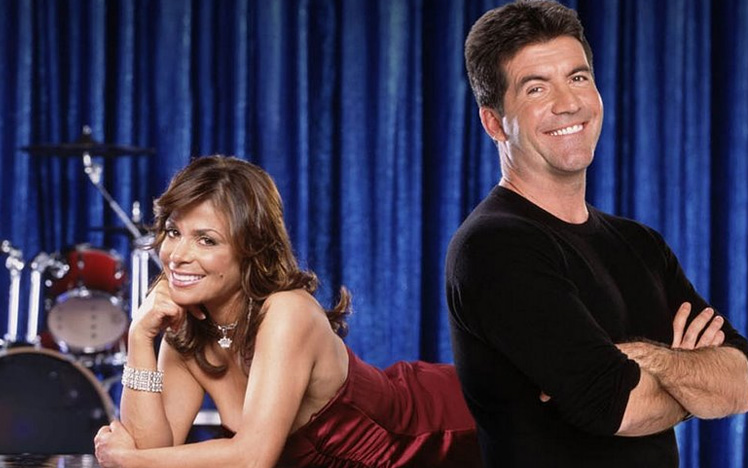 ``American Idol'' judge Simon Cowell said Monday he was quitting the top-rated Fox TV show in May to launch his own singing contest next year.
The acerbic Cowell, one of the most powerful entrepreneurs in reality TV, confirmed rampant speculation that he was bringing a US version of his British show ``The X Factor'' to News Corp-owned Fox in the fall of 2011.
Cowell, 50, whose sarcastic quips are arguably one of the biggest factors in ``American Idol''s six-year reign as the most-watched TV show in the United States, said he would be both a judge and the executive producer of ``The X Factor''.
But Cowell told TV reporters at a Fox presentation he was confident that ``American Idol'' would continue to do well without him when his contract ends in May 2010.
The ninth season of the show starts Tuesday, with Cowell in place and new judge Ellen DeGeneres joining Randy Jackson and Kara DioGuardi.
Original ``Idol'' judge Paula Abdul quit last summer in a dispute over the renewal of her contract -- and Cowell hinted Monday that Abdul might join him on ``The X Factor''.
``I adore Paula. Whatever happens, I will be working with her in some capacity because I miss her,'' he said.
Cowell said he had been offered ``a lot of money'' to renew his contract with ``American Idol'', whose average audiences have slipped from 30.8 million in 2006 to 26.3 million in 2009.
``But I felt like doing something different. I want to leave 'Idol' this year bigger and better than before,'' he said.
``We did talk about me staying on both shows, but when we looked at the practicalities of that, it was impossible.''
``I believe it ('Idol') is not my show, but it's still very close to me...I am confident it will continue to be the No.1 show,'' he said.
DIFFERENCES BETWEEN SHOWS
Fox said ``The X Factor'' -- the top-rated show in the UK and with an audience of 500 million in 17 other nations --  would be broadcast in the fall of 2011, with ``American Idol'' keeping its traditional spring time slot.
Fox said it had no replacement yet for Cowell. Media speculation has focused on ``America's Got Talent'' judge Piers Morgan, who is also British, and singer Sean ``Diddy'' Combs.
Last May, 49 per cent of fans questioned in an AOL TV poll said they would no longer watch ``Idol'' without Cowell.
But Fox executives Monday expressed confidence in the show's potential to attract huge ratings and said they planned to continue broadcasting it for many years to come.
``We are very buoyant about where the show is going to be this season. Every year 'Idol' has increased its lead over the No. 2 show,'' said Fox entertainment president Kevin Reilly.
``American Idol'' has created Grammy-winning stars like Kelly Clarkson and Carrie Underwood and is shown live or tape delayed in more than 100 nations.
In Britain, ``The X Factor'' discovered Leona Lewis in 2006, who had an international hit with ``Bleeding Love'', while Cowell's other TV venture, ``Britain's Got Talent'', made an international star last year out of dowdy Scottish singer Susan Boyle. Both were signed to Cowell's own record label.
Cowell said ``X Factor'' differed from ``American Idol'' by including both younger and older singers, groups and duos. The show's judges also act as mentors to the singers, but viewers vote on which contestants will be eliminated.
Keep up with the latest business news from the region with the Emirates Business 24|7 daily newsletter. To subscribe to the newsletter, please click here.
Follow Emirates 24|7 on Google News.