US newspaper publisher McClatchy to cut 1,600 jobs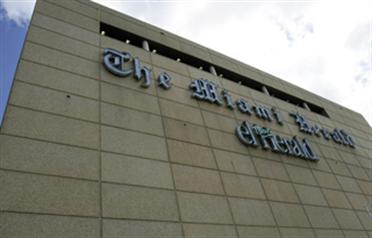 US newspaper publisher McClatchy Co. is shearing another 1,600 jobs in a cost-cutting spree that has clipped nearly one-third of its work force in less than a year.
The latest reduction in payroll announced Monday follows through on the company's previously disclosed plans to lower its expenses by as much as $110 million over the next year as its revenue evaporates amid a devastating recession.
The layoffs will start before April. Several of McClatchy's 30 daily newspapers, including The Sacramento Bee and The Kansas City (Missouri) Star, already have decided how many workers will be shown the door.
The savings are accumulating mostly through the elimination of 4,150 jobs, or more than 30 per cent of McClatchy's work force, since June.
WHAT DO YOU THINK? Are there other ways of cutting cost beside job cuts? Have your say by posting a comment below, or emailing us at news@emirates247.com.
Follow Emirates 24|7 on Google News.