White House nixes mileage tax proposal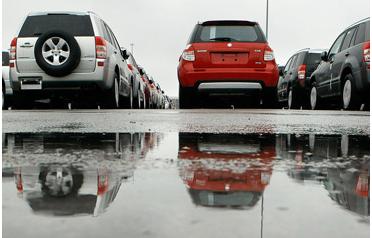 White House press secretary Robert Gibbs told reporters on Friday it would not be government policy.
Transportation Secretary Ray LaHood's spokeswoman Lori Irving said on Friday that the secretary was speaking of the idea only in general terms, not as something being implemented as administration policy.
However, the idea also is gaining ground in several states. The governor of Idaho is talking about such a program. A North Carolina panel suggested in December the state start charging motorists a quarter-cent for every mile as a substitute for the gas tax. Rhode Island's governor, however, has expressed opposition to a panel's recommendation in December that the state charge motorists a half-cent for every mile driven besides the gas tax.  
Follow Emirates 24|7 on Google News.
President Barack Obama has rejected his transportation secretary's suggestion that the administration consider taxing motorists based on how many miles they drive instead of how much gasoline they buy.