Asia's economies reeling as exports evaporate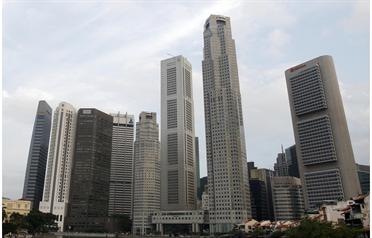 Asia's major economies reported a slew of gloomy news on Thursday showing the global crisis was hitting harder, as export-dependent nations feel the pinch from the worldwide slowdown.
China's economy slowed sharply in the final quarter of 2008 to just 6.8 per cent as thousands of factories that sold to overseas markets shut, pulling the full-year growth figure down to 9.0 per cent, official data showed.
South Korea said its economy was in the worst shape since the East Asian financial crisis a decade ago, following a 5.6-per cent contraction quarter-on-quarter in the final three months of last year.
Japan meanwhile announced a 35 per cent plunge in exports in December as consumers worldwide tightened their belts even more, driving Asia's biggest economy further into recession.
"Exports tumbled so much that you cannot believe your eyes," said Naoki Murakami, chief economist at Monex Securities in Japan.
The three nations have the biggest economies in Asia, and the data reflected similar gloom across the rest of the region.
National Australia Bank group chief economist Alan Oster described Asia's economic health as "in a word, poor -- and decelerating quickly.
"One of the big problems is when we look at industrial production and GDP across the region, we see quite rapid declines," Oster told AFP.
Many of the region's national economies were "trade-exposed" and faced growing problems as global fortunes declined, he said.
"We broadly see the global economy as going into a period where 2009 looks like its going to be the worst year since World War II."
Singapore reported on Wednesday it was facing its worst-ever recession after the economy contracted by 16.9 per cent in the final quarter, its biggest fall on record.
In China, as many as six million people from the countryside have lost their jobs in the cities because of the economic crisis, the National Bureau of Statistics said as it released the economic data for 2008.
Many of these rural migrants worked in factories that sold products overseas, and the bureau's announcement confirmed the growing problem facing China as export markets evaporate.
"The international financial crisis is deepening and spreading with a continuing negative impact on the domestic economy," said Ma Jiantang, the head of the statistics bureau.
Chinese Premier Wen Jiabao had already warned this week that 2009 would be "the most difficult year for China's economic development so far this century".
Economists said the latest data showed it would be extremely difficult for China economy to grow this year by 8.0 per cent, a rate considered by many to be a minimum to maintain employment at a level that ensures social stability.
In South Korea, the government could not hide its shock at how quickly its economy was falling apart.
"We have forecast a bleak economic outlook but things are getting worse faster than has been expected," Vice Finance Minister Hur Kyung-Wook told reporters.
Year-on-year, the economy shrank 3.4 per cent in the fourth quarter compared with 3.8 per cent growth in the third. The annualised figure showed the biggest fall since the fourth quarter of 1998 when it contracted six per cent.
For the whole of 2008, South Korea's economy grew 2.5 per cent, sharply down from a five per cent expansion in 2007, the central bank said.
The trade data out of Japan led analysts to predict that the economy there would suffer its worst performance since 1974 in the fourth quarter of 2008.
"It's inevitable that we will see a 10 per cent or steeper drop," said Hiroshi Watanabe, an economist at Daiwa Institute of Research.
Follow Emirates 24|7 on Google News.