Blaze caused by fireworks kills 15 in China: state media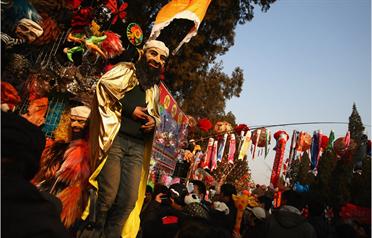 Fifteen people were killed and 20 injured, three of them seriously, in a blaze set off by fireworks inside a bar in southeast China, state media reported Sunday.
The accident happened late Saturday evening in the city of Changle when a group celebrating a birthday set off fireworks at their table inside the bar, the Xinhua news agency said.
This set the ceiling on fire, and the entire bar was soon engulfed in flames, the agency said, citing a city government spokesman.
Xinhua said fire engines arrived immediately and the blaze was put out after about 30 minutes.
Fifteen were found dead, apparently suffocated, while 20 others were injured, the agency said, after earlier putting the number of wounded at 17.
"Three of the injured are still in critical condition and the other 17 are out of danger after overnight treatment," the city government spokesman said.
On its website, Xinhua posted a photo of the blackened and gutted interior of the bar after the fire.
The tragedy in China's Fujian province took place towards the end of the Lunar New Year, which the Chinese traditionally celebrate with fireworks and firecrackers.
Follow Emirates 24|7 on Google News.