Bomb explodes in eastern Sri Lanka, killing two and injuring 11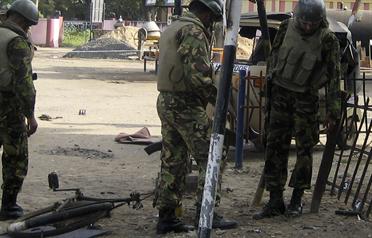 A bomb blamed on ethnic Tamil rebels has exploded outside a police station in eastern Sri Lanka, killing a police officer and a civilian and wounding 11 other people.
Military spokesman Brig. Udaya Nanayakkara says the bomb was attached to a bicycle left near a gasoline storage facility outside a police station in the eastern city of Batticaloa.
He says it exploded about 7.30 am Wednesday as a group of schoolchildren walked by. Nanayakkara says that in addition to the two people killed, the blast injured one police officer, four schoolchildren and six others.
He says the rebels are suspected of orchestrating the attack.
Tamil Tiger spokesmen were not available for comment. 
Follow Emirates 24|7 on Google News.