China to mark defeat of Tibet's pro-independence uprising 50 years ago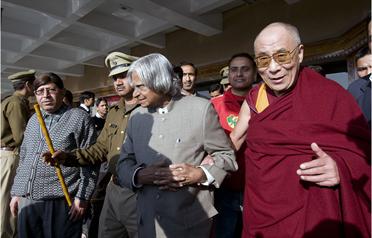 State media says Chinese-backed Tibetan leaders will soon set a date for the commemoration of the defeat of a pro-independence uprising in the Himalayan region 50 years ago.
Xinhua News Agency said Sunday the second annual session of the ninth Tibet Regional People's Congress, starting Wednesday, will decide on a holiday to mark the suppression of the Tibet uprising.
Chinese forces marched into Tibet in 1950, but allowed the Dalai Lama, the Tibetan spiritual leader, to maintain some autonomy.
The Tibetans rebelled on March 10, 1959, to try to oust the Chinese, but the uprising ended after 20 days with the flight of the Dalai Lama into exile in India.
Follow Emirates 24|7 on Google News.