Drought worsens in northwestern China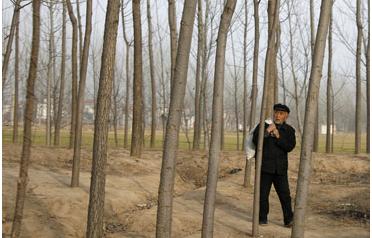 The Agriculture Ministry wrote on Wednesday on its website that the area of farmland affected in Gansu remains at its peak of 483,000 hectares (1.1 million acres) because of little precipitation, high temperatures and decreased river flow.
The country's worst drought in nearly five decades affected a huge swath of northern and central China, and Beijing declared an emergency at the beginning of the month after a drop in rainfall caused winter wheat crops to wither and left 3.46 million people in eight provinces without adequate drinking water.
Follow Emirates 24|7 on Google News.
China's months-long drought has worsened in northwestern Gansu even after snow and rainfall eased the crisis in other provinces.